Broker tips: Polymetal, Rathbone Brothers, Schroders, Standard Life Aberdeen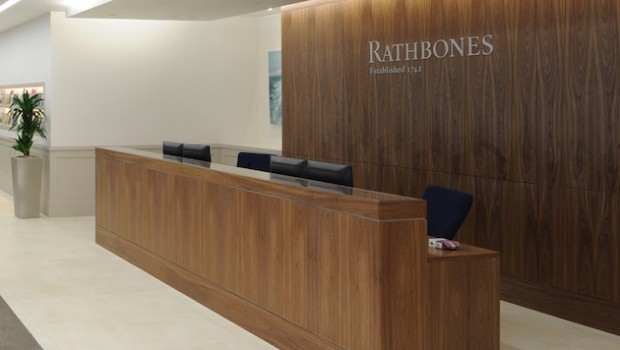 Analysts at Berenberg lowered their target price on shares in precious metals mining outfit Polymetal shares from 1,480p to 1,420p on Friday but noted that the group remained one of its "favoured names" in the gold space, adding that it saw potential for a special dividend.
Berenberg said its preference of Polymetal was a result of the group's asset quality, a strong growth profile, falling costs, attractive free cash flow and deleveraging profile and a strong management team.
While the German bank noted that 2019 ended on a stable note, with production meeting upwardly revised guidance, Polymetal said in both its fourth-quarter trading update and conference call that it was experiencing cost pressures - mainly in the form of a stronger rouble and higher local diesel costs.
As a result, Berenberg adjusted its model to reflect "slightly higher" costs, which had a negative impact on its 2020 full-year earnings estimates.
"Due to a mixture of higher costs and a weaker sterling since our last publication, our price target reduces to 1,420p per share; with a FY 2019E dividend yield of c4%, we calculate total upside of 17%," said Berenberg, which also stood by its 'buy' rating on Polymetal.
"While management may be more conservative on the quantum, we think that the supportive gold price environment, coupled with the strong free cash flow generation, supports the potential for a special dividend to be announced."
Analysts at RBC Capital Markets upgraded wealth management firm Rathbone Brothers from 'sector perform' to 'outperform' on Friday, stating the group's shares now presented a value opportunity following the General Election back in December.
RBC said following a 20% fall in share price since the start of 2018, it now believed Rathbone's present valuation underappreciated the strength of the franchise.
With the stock now trading at a 2020 price-to-earnings ratio of 14.7x, the Canadian broker stated Rathbone's shares were changing hands at a discount to the FTSE 250 when compared to an 18% average premium over the last five years.
"Historically, the P/E has rarely been at or below parity with the FTSE 250, and when it has occurred, it has resulted in a share price rally," said RBC.
In addition to the presumed undervaluation, RBC said it still expects a sector-leading operating margin in 2020, even after reflecting downward revisions in guidance, and also noted that the company boasted the strongest record of inorganic activity – a key leg of growth in the sector.
"Even after new guidance of being 'closer to the mid-20s', we believe RAT still has the best-in-class margin, meaning that its profits remain best cushioned among discretionary fund managers from any adverse market moves impacting fee generation," said RBC.
"In summary, we believe the current share price undervalues the RAT franchise, and believe a re-rating is therefore likely over the next 12 months," added RBC, which lowered its target price on Rathbone from 2,450p to 2,240p.
Analysts at Citi sounded a cautious note on traditional European asset managers in general and UK ones in particular.
The former were diversified and offered solid growth, but had been slower than other sectors in reacting to structural headwinds, the broker said.
Making matters worse, those headwinds were set to strengthen due to the sector's shrinking active asset pool, fee margin pressure and limited cost flexibility.
Hence why they were 3.0-5.0% below consensus for profits before tax in 2021-22 and underweight the sector relative to benchmark, the Stoxx 600 sub-index for Financial Services.
The "winners" in the space would be those players with scale and niche focus or strong captive distribution networks, saidciti, which downgraded their recommendations for Schroders and Standard Life Aberdeen to 'sell' and 'neutral', respectively, highlighting the latter pair's earnings and multiple other risks.