Broker tips: Pearson, Marston's, Unite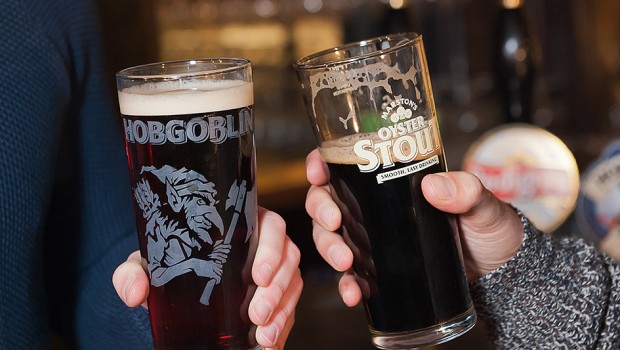 Education publisher Pearson was under the cosh on Wednesday after Berenberg downgraded its stance on the stock to 'sell' from 'hold', cutting its estimates to reflect the risk of severe disruption to college enrolments in 2020 and less favourable FX rates.
"A combination of students not wanting to pay for a non-campus experience, a fall in international students and, for some, economic distress making it too difficult to go to college, is likely to cause severe disruption to college numbers in the latter part of this year," it said.
Berenberg, which cuts its price target to 400p from 450p, said its estimates are now 22% lower than consensus for 2020 and 7-8% lower for 2021 and 2022.
The bank now assumes a 10% decline in student enrolment in autumn 2020.
"A number of surveys suggest that there is risk to the downside here, with students not wanting a virtual experience in place of campus in-person education," it said. "Meanwhile, severe economic disruption will make it harder for many students to even afford college. Those that can afford it will doubtless look even harder for lower-priced courseware materials, which could also accelerate the decline in Pearson's courseware revenue per student."
Berenberg's new forecast for US college courseware revenue in 2020 is a decline of 15.8% versus a drop of 11.3% previously.
Broker Liberum upped its price target on buy-rated Marston's to 90p from 65p on Wednesday as it argued that the creation of a brewing joint venture with Carlsberg, announced last week, "solves several near-term issues and should continue to drive value over the medium to long term".
Liberum said the JV crystalises value, simplifies the business focused on higher growth/higher returns pubs and releases cash to pay down debt.
"The transaction structure should initially be cash flow neutral and earnings enhancing over the longer term as synergies are realised in both the JV and retained Marston's business," it said. "We continue to expect securitised bondholders to approve covenant waivers and amendments imminently, unlocking liquidity headroom and improving sentiment."
Marston's announced last Thursday that it had formed a new joint venture partnership with Carlsberg UK to create a "best-in-class, brand-led UK brewer of scale" worth around £780m.
Under the terms of the agreement, Marston's will receive a 40% stake in Carlsberg Marston's Brewing Company, and a cash equalisation payment of up to £273m. Marston's said it will focus on its pub and accommodation business while retaining its stake in "a larger, more attractive brewing business".
JPMorgan Cazenove upgraded its rating on shares of student accommodation provider Unite to 'overweight' from 'neutral' on Wednesday, highlighting four reasons to buy the stock.
JPM said that having fallen 42% year to date, the premium has now moved out of Unite shares and noted a number of reasons to buy the stock "looking through Covid-19 lockdown disruption".
The bank said the shares are as cheap as at any time since 2013. In addition, it said universities are very early on in the disruption cycle and there are no imminent structural impacts from online learning.
JPM also pointed to the fact that a rise in the population of 18-year-olds is expected through to 2030 after several years of decline. Finally, it said purpose-built student accommodation "is a rare winner from changes to UK immigration".
The bank cut its price target on the stock to 900p from 950p.