Broker tips: Netcall, Connect Group, Restaurant Group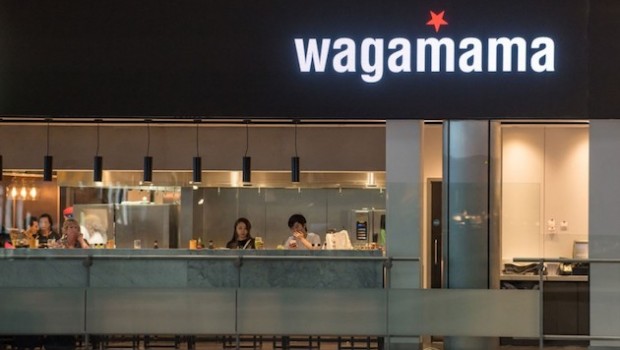 Analysts at Canaccord Genuity slightly raised their target price on software firm Netcall from 54.0p to 57.0p on Tuesday after the group's 2020 underlying earnings came in "comfortably ahead" of estimates.
Canaccord highlighted that Netcall's full-year sales were in line with its estimates and that earnings before interest, taxes, depreciation and amortisation were comfortably ahead of even pre-Covid-19 forecasts at £4.4m. The analysts added that they were anticipating a similar beat at the adjusted underlying earnings level.
The Canadian broker also said that the 2020 financial year should have included the toughest quarterly impact from Covid-19 to date, with the company proving to be "remarkably resilient" because of its roughly 55% exposure to the public sector and also due to the digital transformation requirement from its client base.
Canaccord also acknowledged that Netcall's trading update indicated that NHS work had been "particularly strong" in its fiscal fourth quarter and that the Covid-19 effect may actually accelerate organisations' digital transformation initiatives in 2020 and beyond.
"Rapid application development plays into the area of low-code, where Netcall is noted as a leading provider in Forrester's low-code universe," said Canaccord, which reiterated its 'buy' rating on the group.
"Although we think Q1 in the new FY21 will be impacted a little, given the Q4 FY20 resilience we make no changes to our (also pre-COVID-19) FY21 estimates."
Analysts at Berenberg upgraded newspaper and magazine distributor Connect Group from 'hold' to 'buy' on Tuesday following a strong update from the group.
Berenberg said Connect's update showed that the business had been resilient throughout the Covid-19 crisis and that its trading performance was better than both it and perhaps even the market had expected, given how its shares had fallen off 50% since 1 January.
The German bank highlighted that revenue was only down 8% year-to-date, the cost saving of roughly £9m was higher than expected and that the company had reinstated guidance and was now eyeing adjusted pre-tax profits of £26m-28m.
Berenberg said the reinstated guidance and Connect's disposal of Tuffnells were the key drivers for its updated numbers on the group, which saw the analysts raise their target price on the firm from 15p to 27p.
While the analysts acknowledged that risks remained, they also believed that the company had shown the quality of its business.
"If management can refinance the debt by January 2021 (we believe this is likely) and deliver our full-year August 2021 earnings, we think shares look exceptionally cheap, especially on a free cash flow basis."
The Restaurant Group is a "new beast" focused on Wagamama, Royal Bank of Canada said as it upgraded its recommendation for the company's shares to 'outperform'.
Analyst Christine Zhou said Restaurant Group had squeezed a five-year restructuring plan into five months, prompted by the Covid-19 crisis. She increased her price target for the company's shares to 80.0p from 70.0p and raised her recommendation from 'sector perform'.
Restaurant Group Chief Executive Andy Hornby has closed 125 poorly performing eateries in the company's leisure division and is renegotiating rents and leases with landlords. Hornby brought forward plans to shut branches of tired brands such as Frankie & Benny's and Chiquito's to concentrate on Wagamama, the popular Asian chain it bought at the end of 2018.
"Covid-19 has been a catalyst for RTN to accelerate its five-year restructuring programme into five months, positioning it well for the recovery," Zhou said in a note to clients: "We believe investors should be able to look through the legacy leisure business now and focus on the growth areas - in particular Wagamama."