Broker tips: N Brown, Darktrace, EasyJet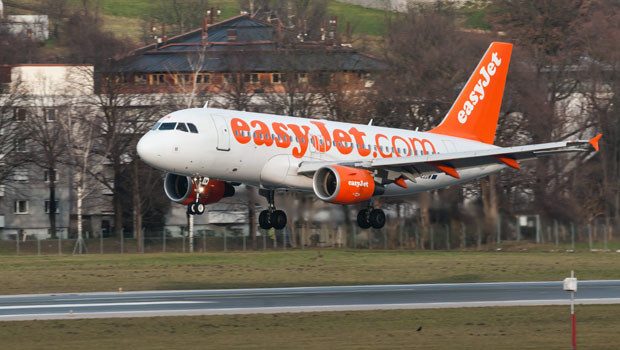 Jefferies downgraded its stance on Simply Be and Jacamo owner N Brown on Monday to 'hold' from 'buy' as it said the company's recent first-half results were not as solid as they appeared.
The bank said that while the interim results "looked solid enough", looking more closely, there were plenty of signs the first half was more of a struggle.
It pointed to slowing revenue growth, with tougher comps to come. Jefferies also noted more pressure on Product gross margin, which declined by a further 280 basis points.
Jefferies also noted a "substantial" one-off boost to the Financial Services margin. "Most concerning, is the support of a circa £15m one-off FS benefit from lower write-offs," it said.
"Without this boost, H1 EBITDA would have stepped back significantly, and FY guidance now only appears achievable thanks to the inclusion of this tailwind."
The bank also cut its FY23 EBITDA estimate by 11%.
"Reflecting a lower forecast base, and a more subdued terminal growth expectation, we lower our price target from 95p to 50p and our recommendation from buy to hold."
Cybersecurity firm Darktrace tumbled on Monday after Peel Hunt initiated coverage of the stock at 'sell' as it took "a more grounded approach" to the valuation.
Peel Hunt noted that the company has experienced an average annual returns compound annual growth rate of 49% over FY18-21.
"Its growth has been driven by its powerful go-to-market strategy, targeting the need for companies to strengthen their cybersecurity defences," the broker said.
While the analysts said they still believe strong growth rates will continue, they also pointed to a disconnect between the valuation and the stock's ultimate revenue opportunity.
"Having considered the potential market size, the intensifying competition, and Darktrace's limited R&D spend, we take a more grounded approach to our valuation, giving a target price of 473.0p," said Peel Hunt, which noted this implied a 50% downside.
Stifel upgraded its stance on easyJet to 'hold' from 'sell' on Monday following the £1.2bn capital increase and recent trading statement, but cut the price target to 600.0p from 650.0p.
"Our more constructive view is based on the share price now capturing the anticipated dilution and trading remaining benign for short-leisure (despite higher fuel prices and new Covid-19 variants)," Stifel said.
Stifel said the budget airline's recent trading update confirmed positive booking trends for FY-21.
"Restrictions in the UK have greatly eased and especially for the October half-term there have been strong bookings," it said.
"We believe that confirms the general industry trend of short-haul leisure pent-up demand being released, which we think will continue, despite new Covid-19 variants and higher fuel prices. Given the company's attractive exposure to short-haul leisure (incl. easyJet Holidays), it will be a natural beneficiary."
However, Stifel also said its longer-term strategic/structural concerns remain and expects structural margin pressure and negative free cash flow for years to come due to upside pressure on costs and downside pressure on yields hitting at the same time.