Broker tips: M&S, BT, Pets At Home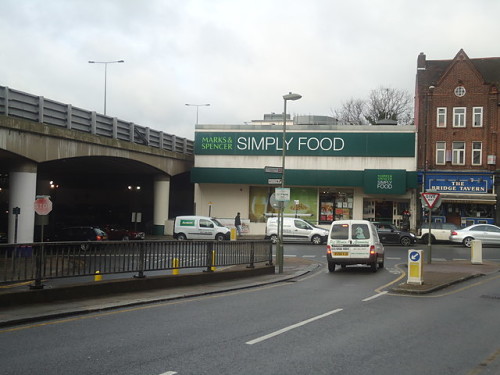 Analysts at JP Morgan labelled Marks & Spencer's from the day before "relatively uninspiring", criticising the group's choice of strategy in a challenging market for retailers and reiterating their recommendation to 'underweight' the company's stock.
They conceded that setting the foundations for a turnaround takes time, but there was "minimal tangible evidence of progress" in the latest set of financials from the company.
Combined with the "very fast" pace of change in the sector, the investment bank said it struggled "to become more constructive".
"Furthermore, we remain sceptical that the group's strategy to appeal to a more family-based customer is the right one," they said.
"Instead we think it places MKS increasingly closer to the structurally challenged "squeezed middle"."
JP Morgan stuck to its 250p target price for the company's shares.
Analysts at Deutsche Bank reduced their target price on shares of the UK's biggest broadband and mobile services provider, BT Group, from 235p to 217p on Thursday due to the short to medium term uncertainty around its financials as it gears up in order to meet its long-term ambitions in the fibre-to-the-home space.
Analyst Robert Grindle stuck to a 'hold' recommendation on the shares, telling clients that "CEO Phillip Jansen is right to focus minds on the need for BT to do more, faster on FTTH."
He also praised Jansen for seeking the best possible conditions from the regulator and government for an expensive build programme that raises BT's ambitions to 15m homes installed by the mid-2020s vs 10m previously.
Indeed, the threat posed by alternative network builders of FTTH was significant, Deutsche said, with the company potentially standing to lose one-third of its fixed customers in the long-term.
Yet BT's long-term strategic ambition, combined with regulatory process, even as the company tooled up in the short-term to deploy FTTH as quickly as possible, meant that for a period of time in between, financial markets would be uncertain about what the capex, cash-flow and dividend outlook is for the company is, Grindle said.
Analysts at HSBC upped their target price on pet supplies retailer Pets at Home from 160p to 190p on Thursday after the group's full-year results a day earlier confirmed the successful completion of its turnaround strategy in retail and some good progress in its vet business.
HSBC, which also maintained its 'buy' rating on the company, highlighted Pets at Home's like-for-like growth, which came in at 6.5% with a tough comparative in the previous year - making the 2-year LFL an impressive 14% - as reason to have "little doubt" about the structural integrity of the firm's retail model.
"Providing execution remains focussed and strong, we can expect retail to deliver steady growth and strong cash generation going forward. Such a business, with clear competitive advantages, should command a premium valuation if well run," said HSBC.
The London-based bank did note there was still work to be done on the major restructuring of Pets at Home's joint-venture veterinary business, but said the review seems to have been "thorough and drastic enough" to ensure the unit exits the restructuring on a more stable footing.
HSBC said: "Overall results beat expectations by around 8% at the profit level with positive news at the sales, profit and cash flow level. As a result, we increase forecasts by around 5%.
"Importantly, persistent momentum through the past 2 years now reassures on the long-term prognosis for the group and we can begin to look with some confidence at what the future might look like."
HSBC concluded by saying that providing Pets at Home's strong execution continues, the group's future should reflect that of "a strong market leader in a defensive, growing industry with attractive cash generation".