Broker tips: Micro Focus, Domino's Pizza, Pets At Home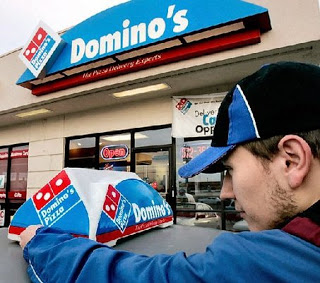 Citi slashed its price target on shares of software company Micro Focus to 680p from 1,000p on Monday, as it highlighted ongoing risks to execution.
The bank, which kept its 'sell' rating on the stock, noted the shares have fallen around 20% since the FY19 results and around 60% since April 2019, as its negative thesis based around risk of potential reset of the company's financial targets and consensus expectations and likely balance sheet challenges amid contracting profit and loss continued to play out.
"Additionally, the awaited outcome of 'strategic review' was underwhelming, in our view," it said.
"We still see the mid-to-long term risk-reward skewed to the downside with persistent execution challenges and concerns around lack of definitive steps/low confidence in execution plan, outweighing the seemingly supportive valuation."
In its preliminary results earlier in February, Micro Focus reported a decline in full-year profit and sales and announced the departure of its chairman, following what it referred to as a "challenging" year.
Analysts at RBC Capital reiterated their 'outperform' recommendation and 350.0p target price on shares of Domino's Pizza Group, highlighting the fact that it was their only outperform-rated stock in the UK pubs and restaurants space.
The sale of its international businesses in the first half of 2020 would put paid to a year in 2019 that was best forgotten, the analysts said.
Yet while the company's strategy to diversify geographically had destroyed roughly £75m in shareholder value, its ability to grow and maintain profitability despite a dispute with franchisees, rising costs, and heightened competition from consolidators underlined the strength of its business model, they explained.
Life-for-like sales were 3.9% higher in the fourth quarter excluding splits with profits in the UK and Republic of Ireland coming in at £102-104m, against £101m in 2018.
Furthermore, the franchisees appeared to have limited power in their dispute and sterling strength would help offset part of the hit from the hike in the National Living Wage, as many of its raw materials were sourced in Europe.
Over at Berenberg, analysts hiked their target price on animal products retailer Pets At Home from 210p to 300p on Monday, noting the group's new management team had transformed both the company's fortunes and investor perceptions.
Berenberg said it was "increasingly confident" that Pets At Home will be able to "outperform current consensus expectations" but did state that its sum of the parts evaluation did suggest that potential was already priced in, to a significant degree.
"As a result, although we are positive about the outlook for Pets, we maintain our 'hold' rating," said Berenberg.
The German bank pointed out that PAH's retail united appeared "rejuvenated", with like-for-like sales growth of more than 7% in the first three quarters of 2020.
However, with consensus numbers forecasting like-for-like sales growth normalising to only 3% from 2021 onwards, Berenberg thinks that figure could prove to be "overly conservative" given current momentum and the potential for a wave of store refurbishments that could drive "another leg of strong LFL growth".
Berenberg also praised Pets for cleaning up its veterinary division, with the business itself now performing "exceptionally well".