Broker tips: Meggitt, Travis Perkins, Morgan Sindall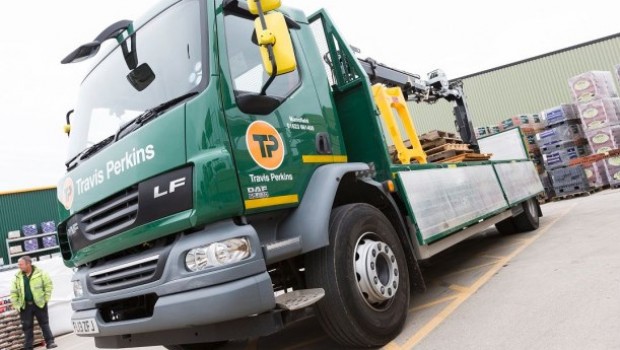 Analysts at Credit Suisse lowered their target price on components and sub-systems manufacturer Meggitt from 550.0p to 520.0p on Thursday, citing concerns regarding Boeing's 737 MAX aircraft.
Credit Suisse said the drop to Meggitt's target price directly reflected the impact of Boeing's mid-year 2020 guidance for the MAX ungrounding, which constitutes a 4.2% cut to its 2020 underlying earnings, as it felt fixed costs were unlikely to be absorbed.
The Swiss broker also said revisions might be necessary given its 2020 EBIT margin estimate was 18% - which was 40 basis points below the company compiled consensus of 18.4%.
Additionally, if 2020 guidance was "underwhelming" at roughly 20bps of accretion rather than the 60bps consensus was forecasting, CS believes there will be an increased risk that management's 19.9% EBIT margin target by 2021 will be scrapped.
"We are sceptical that Meggitt can reach its 2021 EBIT margin target of 19.9%, due to: 1/ a bow-wave of margin dilutive civil aerospace retirements; 2/ original equipment (OE) mix headwinds from robust US defence growth and civil aerospace deliveries ramping up in 2021; 3/ free-of-charge (FoC) EBIT margin dilution of -140bps to 2021e; and 4/ the site productivity plan (MPS) appears to be behind schedule."
Investors should buy Travis Perkins shares to capitalise on a revival in the UK housing market, Citi said as it upgraded its recommendation on Britain's biggest builders' merchants.
Citi analysts upped their recommendation on Travis Perkins shares to 'buy' from 'neutral' and increased their share price target to £19 from £17. They said Travis Perkins's businesses were better positioned to benefit from the improving housing market and improve market share.
"Strong price and demand momentum in the last two months shows signs of revival in the UK housing market following the recent election," Citi said. "The positive demand dynamics support expectations for sustainable volume growth across the business with earnings benefitting from higher operating leverage."
The analysts said Travis Perkins's management was disciplined about allocation of capital and that there was scope for higher returns to shareholders over the medium term. Travis Perkins's leverage target and positive demand offer scope for increased cash returns to shareholders from 2021 onwards.
Analysts at Liberum reiterated their 'hold rating on British construction and regeneration group Morgan Sindall on Thursday, stating that the shares remained "fairly valued" despite a hike in its earnings per share estimates.
Liberum noted that Morgan Sindall's full-year EPS of 156.3p was 3% ahead of its estimate due to good performances across most of its divisions, leading it to increase its 2020 estimates by 4%.
The broker also pointed out that average daily net cash was £109m, versus £99m a year earlier and its estimate of £103m, but opted to make no changes to its full-year 2020 spot net cash estimate of £207m. It did, however, reduce its average daily net cash estimates from £87m to £60m due to investment.
All in all, Liberum said Morgan Sindall trades on a 2020 price-to-earnings ratio of 12.1x, above the sector average of 9.9x, but said it was cheaper on enterprise value measures with a 2020 EV/EBIT of 7.0x, and a dividend yield of 3.1%.
Liberum added that its target price of 1850p was based on a sum of the parts methodology.