Broker tips: Marshalls, Standard Life Aberdeen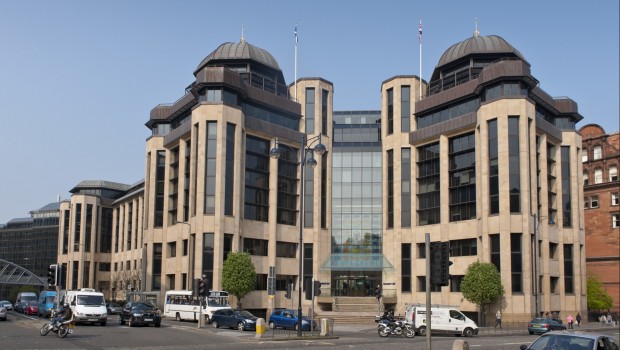 Analysts at Canaccord Genuity upgraded their recommendation for shares of Marshalls from 'sell' to 'hold', saying that they expected "modest" profit growth for 2020.
They labelled the latest set of results from the manufacturer of natural stone and concrete hard landscaping products as "impressive," while highlighting its cash conversion and "very high" return on capital employed.
While Canaccord acknowledged that macro uncertainties had re-emerged, and added that profit forecasts could prove optimistic if the COVID-19 coronavirus "takes hold and severely disrupts the UK economy", the analysts still judged the group's business model and balance sheet as being "strong"
Thanks to a continued focus on higher growth segments and organic investments to improve its operating performance, the analysts also forecast that the company would continue to outperform the wider UK construction market.
"The share price has recently fallen sharply and consequently with valuation looking less stretched, we upgrade our rating from a 'sell' to 'hold' with a price target of 700p (from 710p).
"We believe the shares deserve to sit at a significant premium to the sector average given the Group's strong financial position and track record recently."
Analysts at Berenberg slashed their target price on global investment company Standard Life Aberdeen from 343.0p to 220.0p on Monday, citing dissonance in dividend and capital creation.
Berenberg said Standard Life did not generate "sufficient capital" to cover its dividend and stated that in the absence of "a material acceleration" in gross sales, it does not expect that to change "anytime soon".
The German bank said that as a result, SLA's 10% dividend yield was being maintained at the expense of its long-term sum-of-the-parts value and noted that material downgrades to its earnings expectations suggest the issue has been worsening.
"Understood in this way, it is clear that the group's dividend is mostly being funded by disposals. Much of the benefit of SLA's 10% dividend yield, therefore, comes at the expense of the group's SOTP value. This may be understandable if the group was bridging a temporary period of low capital generation, but we are not convinced this is the case," said Berenberg.
Berenberg added that 2020 did "not look much better" for SLA, with management now expecting restructuring costs to be higher, and to continue for longer.
"Assuming two-thirds of the remaining restructuring costs are recognised this year implies SLA will generate c£110m of capital in 2020. Even stripping out restructuring charges, this implies underlying capital generation of less than £200m to fund a dividend payment of c£470m," said the analysts, which also reiterated their 'hold' rating on the firm.
"Our EPS forecasts decline materially as we incorporate current market weakness and the group's recent results."