Broker tips: Lookers, Ted Baker, Hargreaves Lansdown, Dunelm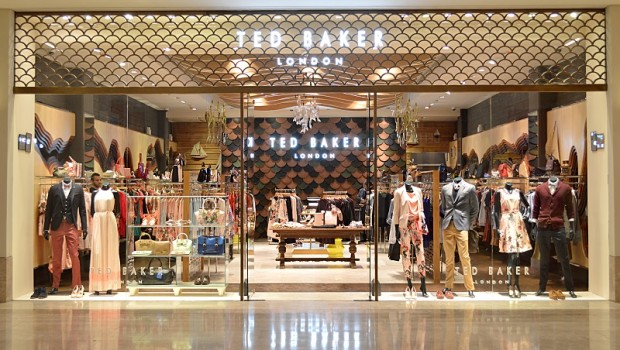 Lookers' valuation looks "extreme", Liberum said on Wednesday, a day after the car dealership's shares tanked on news of a Financial Conduct Authority investigation into its sales processes.
The broker pointed out that Lookers' "already weak" share price fell more than 20% and is now trading on 4.7x 2019 price-to-earnings estimates.
Liberum said that its understanding is that there is no 'miss-selling' issue here and no issue with the personal contract purchase product itself.
"This is about Lookers' sales processes. Management has a plan in place to address the issues," it said.
"We think that the fact that Lookers shared its review with the FCA should work in its favour in terms of the level of any remedies. The range of fines that the FCA has implemented has been wide…and we do not see any easy way to identify a precedent, given the lack of details.
"Our sense, historically, has been that Lookers, along with other listed motor retailers, has been at the better end of the spectrum in terms of anticipating FCA requirements. With the FCA already reviewing practices in motor retail, we think that there will be broader changes in the market, albeit we have no reason to read-across from Lookers' statement to other listed peers."
Liberum said the stock's valuation is now "extreme" even if there is a material penalty to pay. It rates the stock at 'buy' with a 119p price target.
RBC Capital Markets downgraded its stance on Ted Baker shares to 'sector perform' from 'outperform' and slashed the price target to 900p from 1,900p as it highlighted a lack of catalysts.
The Canadian bank said growth is likely to remain elusive at the fashion retailer, as its price/brand proposition is stretched, evidenced by the breadth of markdowns in the most recent spring/summer sale versus peers.
It noted that the company has marked down 70% of polo shirts, 70% of shirts, 60% of blazers at average discount levels of 35%/40%/ 40%, respectively. "This suggests the full price offer is not resonating with consumers, partly reflecting higher fashion content, but raises questions around its apparel pricing architecture longer term," it said.
RBC said its revised estimates for pre-tax profit are 20% below consensus for 2020 and 2021, which will likely adjust in time.
It said valuation is a supporting factor in Ted Baker's equity story. "However, we do not anticipate a sustained re-rating given investor apathy towards premium apparel and UK exposure at this point in the cycle."
The fallout from the suspension of the Woodford Equity Income Fund is now reflected in the Hargreaves Lansdown share price, Deutsche Bank said on Wednesday, as it upped its stance on the stock to 'hold' from 'sell'.
Deutsche said the last month has been overshadowed by the suspension of the Woodford fund - held in six of Hargreaves' portfolios - which has seen HL shares drop 15% since 3 June.
It said that while the suspension is "clearly a negative for Hargreaves in terms of reputation", the fallout from Woodford "is now well reflected in the recent share price decline".
Although the shares are still modestly above its unchanged 1,775p target price, they now trade slightly below their long-term average price-to-earnings, DB said. "As such, we lift our recommendation."
Analysts at JP Morgan bumped up their target price on home furnishing retailer Dunelm up to 785p from their previous 750p watermark on Wednesday, stating the group's shares now fully reflected the strong underlying trends.
Following Dunelm's unscheduled trading update last week, which flagged that recent trading had been ahead of expectations, JP Morgan raised its full-year pre-tax profit forecasts for the group by 3% and 5% for over the next two years, respectively.
"In our view, Dunelm is displaying strong underlying trends and is one of the more attractive equity stories within our UK coverage at present," said JP Morgan.
However, JPM's analyst said they were cognizant that online growth had been "a strong support to the top-line", noting that that particular channel often brought about "incremental costs".
"Furthermore, Dunelm has consistently demonstrated that it is willing to reinvest to support growth. Overall, therefore, we think that there is limited further upside risk to forecasts from here," added JPM.
Combined with the stock being one of the strongest performers year-to-date, up 78% and trading on a 2019/2020 price-earnings of 18.6x/17.6x, JPM now thought Dunelm's shares "fully reflect the strong underlying trends".
The investment bank also reiterated its 'neutral' rating on Dunelm's shares.