Broker tips: LondonMetric, GVC, Hikma Pharmaceuticals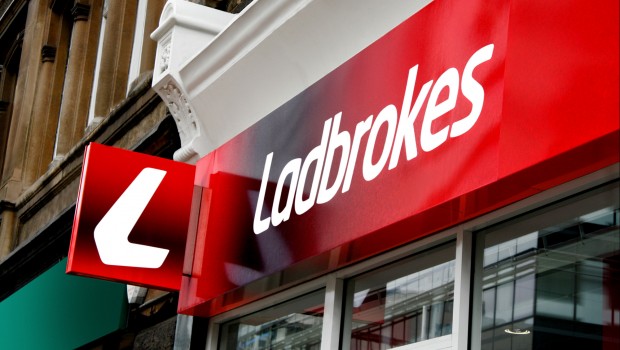 Analysts at Liberum raised their target price on British property company LondonMetric from 180.0p to 210.0p on Tuesday, stating the group's valuation was supported by a 4.0% dividend yield.
Liberum highlighted that over the last three years, LondonMetric has, "with prescience", shifted exposure away from out-of-favour retail assets towards structurally-growing distribution assets, which now made up roughly 70% of its portfolio.
While Liberum noted that mix shift had led to property return outperformance versus the benchmark, it said that the company's industrial property exposure wasn't "pure" and that it still expects to see around about a quarter of portfolio values move backwards during the current year.
Although the analysts raised their target price on the FTSE 250-listed group's stock, with the shares at a 28% premium to spot net asset value, they believed that the benefits of a roughly 4% dividend per share yield were already priced in.
Liberum, which also reiterated its 'hold' rating on the group, stated that it was still looking for "other, cleaner ways" to play the industrial real estate sector.
Deutsche Bank raised its price target for GVC shares and said the gambling company's trading statement on 16 July should bring positive news.
The bank reiterated its 'buy' rating on GVC's shares and increased its target price to £10.40 from 930p. GVC was the biggest gainer in the FTSE 100 index, rising 3.1% to 813.40p at 15:28 BST.
Deutsche's analyst Simon Davies said retail would be a drag on GVC's growth in the first half after its Ladbrokes and Coral chains were closed for three months but that sports betting held up better than expected. He increased his forecast for 2020 earnings per share by 12% and by 8% for 2021.
Sports betting has recovered strongly since football and racing restarted in June and online gaming has had "spectacular growth" during lockdown, Davies said. He predicted first-half earnings before interest, tax, depreciation and amortisation of £307m "putting upward pressure on [full-year] forecasts".
"Overall we see group H1 revenues down 12% but online gaming should show double-digit organic growth despite the pandemic," Davies wrote in a note to clients.
Morgan Stanley upgraded Hikma Pharmaceuticals to 'overweight' and upped its price target on the company's shares because the market is undervaluing the launch of two drugs.
Investors are underestimating the profit contribution from generic Advair, an asthma treatment, and the probability of generic Vascepa, which reduces the risk of stroke and heart disease, being launched in 2021, Morgan Stanley said.
The investment bank switched Hikma to 'overweight' from 'equal-weight' and raised its price target to £26 from £22. Morgan Stanley raised its base-case forecast for 2022 earnings before interest and tax by 15%, which it said was 12% more than consensus.
The peak sales opportunity for the two drugs is $204m (£162m) in 2022 with a $160m profit gain, Morgan Stanley said. The combined benefit of the two prospective launches is £3.50 a share, driving most of the price target upgrade.
"Stripping out both launch opportunities would value Hikma in line with the current share price, which suggests to us that the market is underestimating the profit contribution from gAdvair and pricing in a low probability of GVascepa being launched in 2021," Morgan Stanley said in a note to clients.
Hikma's market value has fallen 17% since the end of May, supporting Morgan Stanley's view, the bank said. Risks to the thesis include a delay to the Advair launch and losing an appeal brought by Amarin, the manufacturer of Vascepa, which lost patents in the US in a March court ruling.