Broker tips: Learning Technologies, Superdry, IAG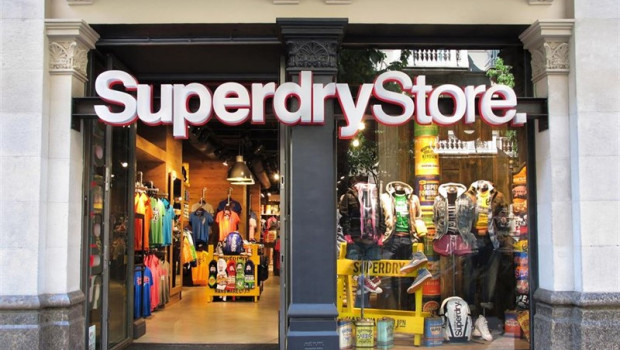 Analysts at Canaccord Genuity upped their rating on software and services firm Learnings Technologies from 'hold' to 'buy' on Wednesday, stating the stock's recent sell-off was "overdone".
Canaccord acknowledged that Learnings Technologies' e-learning content and services business, which makes up around 25% of sales, suffered a 22% sales decline year-on-year in the first-half as a result of project delays due to Covid-19.
However, the analysts believe consensus estimates underestimate the potential for recovery and said their modelling suggests market expectations "could underestimate continued growth" in OpenLMS, which LTG acquired earlier in the year.
The Canadian bank added that following Learnings Technologies' "opportunistic" equity raise earlier this year, it estimates that the company should have in excess of £80.0m in net cash at the end of the year.
Canaccord highlighted a "high chance" that at least some of that will be deployed in the next 12 months and estimates up to 14% underlying earnings accretion potential, assuming it acquires at 12x EBIT, similar to multiples paid for the last two larger deals.
"With organic growth expected to improve, upside potential to consensus estimates and potential accretion from future M&A, we expect the shares to re-rate to the peer group," concluded the analysts, who also raised their target price on the stock from 115.0p to 150.0p.
Peel Hunt upped its rating on Superdry to 'add' from 'hold' on Wednesday as it hailed the retailer's new clothing ranges.
The broker said it had stumbled upon one of the company's reset stores in Merry Hill last month and found new ranges and improved merchandising, a significant step-up" on what has come before.
"Suitably impressed, we followed up with a visit to Superdry's offices yesterday to take a look at next year's ranges. The new ranges are light years ahead of the past, as the brand is transitioning to a more defined and clearer market positioning, which is more about product than labels."
Peel Hunt noted the shares have been left in the "priced to fail box", now trading on 1.6x FY18 price-to-earnings, "4.7x the disastrous FY19", and Superdry is forecast to deliver a Covid-19-driven loss this year.
"However, our FY23E retail revenues sit circa 20% below FY19, and our FY23E wholesale revenues circa 30% below; there's nothing in here for recovery and we are a touch ahead of consensus," it said.
"Our April 2022E free cash flow yield is circa 28%, on fairly weak forecast assumptions. We have more work to do, but on the strength of what we can see in-store, online and to come, coupled with deep value on lacklustre forecasts, we upgrade to add."
Goodbody upped its stance on shares of British Airways owner IAG on Wednesday to 'buy' from 'hold' as it expects the company's third-quarter results at the end of the month to provide "comfort".
Goodbody downgraded its rating on IAG to hold on 8 September, given concerns that rising Covid-19 infection rates across the world were not being reflected in share prices.
Since then, however, IAG's stock has fallen 25% - excluding the rights dilution - leaving the share price at a small discount to Goodbody's assessed network risk. "As such, we change our recommendation to a buy ahead of the Q3 release due on Friday, October 30th," it said.
Goodbody said that with large parts of the market under renewed government restrictions and with further capacity cuts announced there is little additional news that could shock the market further.
"As such, we believe that the sector is reaching the bottom in terms of the pricing-in the short-term risk of additional capacity cuts over the 2020/21 Winter season and that it is right to start pricing-in the recovery scenario expected to begin next Spring," it said.