Broker tips: Just Group, Royal Dutch Shell, Tesco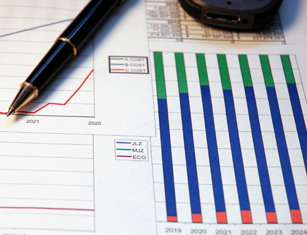 Barclays reiterated its choice of Royal Dutch Shell as its 'top pick' in the the European Integrated Oil and Refinancing space, labelling the 9%-plus dividend and buyback yield on which Shell shares were trading "attractive" and reiterating its 3,250.0p target price.
In a research report entitled "the best kept secret", Barclays pointed out the heightened scrutiny from investors and regulators on the outfit's ability to deliver a lower carbon energy system and welcome the company's decision to reposition its business units into core upstream, leading transitions and emerging power.
Nevertheless, the broker conceded investor pushback when it came to the oil major's pivot towards "leading transition" areas, especially as regards its downstream businesses.
That was critical because Shell was counting on the unit to deliver a 50-100% uplift in free cash flow between 2020 to 2025, from $6.0-7.0bn to $10.0-12.0bn.
Just Eat shares slumped on Wednesday after UBS downgraded its stance on the stock to 'neutral' from 'buy' and slashed the price target to 650p from 870p as it highlighted the need for incremental investments.
UBS said that many of the supportive signals it expected have not come through.
"Three surprises drive our more cautious view: negative trends for JE UK brand perception, a re-acceleration of UK share loss, and worrying search trends in many markets," it said.
The bank's main concern is that Just Eat is not investing enough at a time when capital is flowing into the industry and customer acquisition costs are rising.
Analysts at JP Morgan walked away from Tesco's Capital Markets Day "reassured", telling clients that it should at least suffice to underpin consensus estimates for the grocer's margins and free cash flow.
Nevertheless, while the FTSE 100 resident provided detail on the multiple areas of opportunity, and the presentation overall was "comprehensive and well conducted", but it was not very specific on new targets, JP Morgan said.
Even so, the investment bank opted to keep its estimates and 180.0p target price unchanged while reiterating their 'overweight' recommendation.
JP Morgan also described Tesco's execution as "solid", explaining how given the low likelihood of structural change in the foreseeable future, the investment rationale was one of cost cutting and "sensible" capital allocation which would drive higher free cash flow.