Broker tips: Jadestone Energy, Forterra, Ibstock, Lloyds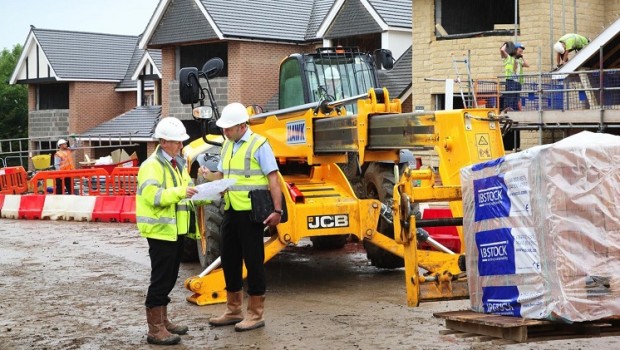 Analysts at Berenberg upped their target price on upstream oil and gas firm Jadestone Energy on Tuesday following the group's acquisition of a 69% working interest in the Maari project in the Taranaki Basin, offshore New Zealand.
With the Asia Pacific-focussed firm buying 13.9m barrels of 2P reserves and roughly 4,500 barrels of oil per day production for a headline cash consideration of $50.0m, Berenberg raised its price target on the group to 130.0p from 110.0p after incorporating the deal into its net asset value.
"Jadestone is one of our top picks in sector, being one of the cheapest stocks under our coverage," said Berenberg.
"Jadestone has been focused on finding value propositions in the upstream sector in south-east Asia, where it can add value and growth through further investment that was not taken by the previous operators. Maari fits the bill."
The German bank said Jadestone was buying a free-cashflow generative asset that added further growth optionality at a "cheap price".
"Production of the remaining 2P of 13.9mb does not require significant capex, but we estimate that Jadestone could add more than 10mb in further 2P volumes through incremental investments."
Berenberg also noted that its figures excluded the undeveloped Manaia oil field, with oil in place potentially of up to 300mb, albeit with "a more challenging geology".
Canaccord Genuity initiated coverage of shares in Forterra and Ibstock with 'buy' and 'hold' recommendations, respectively, telling clients their expectation was for both companies to "deliver attractive profitability and returns for the foreseeable future".
In particular, the Canadian broker highlighted their "strong" cash generation and balance sheets, and "relatively attractive" industry dynamics and demand drivers.
Macroeconomic and political were "unusually high" but their underlying strengths, disciplined management and changes within the industry since the last downturn should see them through any downturn.
"UK macro and political risks remain unusually high, but we believe they are strong businesses and structural changes within the industry since the last downturn combined with disciplined management teams and strong balance sheets put them in a better position to manage any potential downturn," they said.
Their valuations meanwhile were "generally unstretched", they said, adding that "over the medium term, we believe both look well-positioned to deliver attractive shareholder value."
Analyst Aynsley Lammin placed a target price of 330p on shares of Forterra and of 260p for those of Ibstock.
Analysts at Morgan Stanley upgraded their view on European lenders' shares, including for the various London-listed banks, from 'in-line' to 'attractive'.
"While the interest rates continue to be low, with uncertainty on lower bound gone, our confidence in earnings expectations bottoming in 2H19 has grown," they said.
Nonetheless, they were not anticipating much growth, they conceded, with earnings seen ahead by roughly only 1.0% over the following two years, although the potential existed for lenders to "recalibrate" their business models given the "shallow" credit cycle.
They added another caveat: "We are also mindful of the key regulatory impacts to come."
On a more positive note, they highlighted five key themes for the group, including: "No more deposit rate cuts, steeper European [interest rate] curves, sequential macro stabilization across the continent are all positives for the bank stocks; interest rate and credit cycles line up into 2020; support from outsized, steady cash returns; and bottoming valuations.
In particular, they hit Lloyds with an 'overweight' rating, a target price of 72p and listed it among their most preferred issues in the sector.