Broker tips: IMI Group, Cineworld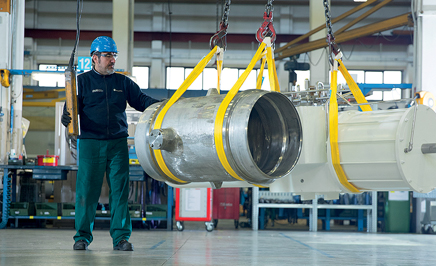 Analysts at Berenberg cut their target price on industrial engineering firm IMI from 985.0p to 815.0p on Wednesday, stating that risks remained elevated for the remainder of 2020.
Berenberg acknowledged that IMI delivered a "resilient" set of 2019 results, with early restructuring efforts largely offsetting cyclical weakness in its precision unit and structural challenges in its critical wing.
However, the German bank highlighted that with further end-market weakness in precision expected to persist into 2020, its analysts were growing cautious on the extent to which the group can continue to offset end-market weakness through self-help savings.
"In other words, there is only so much that management can do," said Berenberg.
The analysts also highlighted that the recent sharp downturn in oil prices and the "unfortunate" coronavirus developments will add further pressure to the group's top line as 16% of IMI's revenue is directly or indirectly exposed to China
"Although the shares are down 26% year-to-date (versus the sector's -circa 15%), we continue to believe the risk/reward equation over the medium term is skewed to the downside," concluded Berenberg, which also reiterated its 'sell' rating on IMI.
RBC Capital Markets downgraded Cineworld to 'outperform' from 'top pick' on Wednesday, slashing the price target to 200p from 300p as it took a look at the leisure sector and how it might be affected by the coronavirus.
"The leisure sector relies on travel and social interaction and is vulnerable to any material spread of Covid-19," it said.
RBC said the Cineplex deal was initially greeted with a positive share price reaction but this was before Covid-19 struck and seemingly increased the risk exponentially.
"The market appetite for debt is very low - so even the 3.4x ND/EBITDA for 2020 seems high," RBC said. "An increase to 4.5x proforma and 4.0x including synergies post the deal now seems excessive given the new threat of Covid-19."