Broker tips: Hummingbird Resources, Meggitt, RBS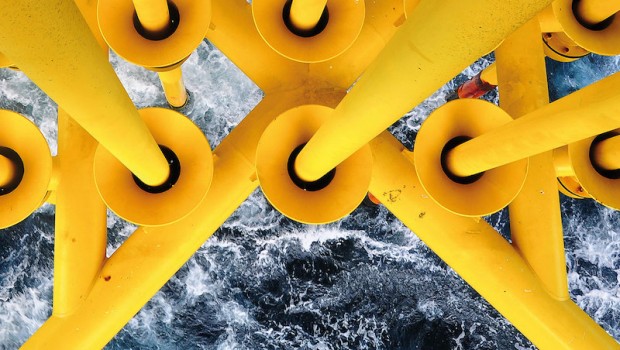 Analysts at Berenberg upped their target price on gold mining firm Hummingbird Resources from 38p to 44p on Monday after the group's updated five-year mine plan and guidance for 2020 which had confirmed the business' strategy and focus.
Berenberg said 2020 was set to be "a pivotal year" for Hummingbird, as rapid deleveraging continued and its transition to a net cash position was expected to take shape.
"We forecast the company to be in a net cash position of $19m by the end of 2020 versus net debt of $31m at the end of 2019," said the analysts, who stood by their 'buy' rating on the stock.
While the German bank acknowledged that Hummingbird's updated mine plan was lower than expected in the longer-term, there was little change to the group's free-cashflow potential in the near-term as production was sustained at around 120,000-125,000 ounces.
Although Berenberg did note that the five-year plan was on a rolling basis, with Hummingbird recommencing its exploration activities for 2020, targeting both open-pit and underground resources and reserves, the analysts said the move "should continue to improve the plan".
"In our view, operational consistency is the key and will be, along with deleveraging, the driver of positive share price performance for this year," concluded Berenberg.
Citi cut its stance on shares of aerospace engineer Meggitt to 'neutral' from 'buy' on Monday, saying the stock was approaching its fair value of 730p.
Citi said the valuation now looks "more reasonable" after the strong share price performance, potentially stretched by M&A speculation.
"Supply chain pressures, along with the MAX groundings and the temporary halt in production, add some uncertainty to the 2020 outlook," it said.
However, the bank said it still believes there is some conservatism in 2019 civil aftermarket guidance and as a result, it remains above consensus EBIT for the year.
Analysts at RBC Capital Markets lowered their target price on the Royal Bank of Scotland Group from 230p to 200p on Monday following the bank's 2019 full-year results.
RBC reduced its 2021 net profit estimates for RBC by 9% after "lower other income expectations" partially offset the group's improved cost control throughout the year. On a divisional basis, the Canadian bank said the reduction was driven by NatWest Markets.
The analysts said that due to hedging, the asset side of most UK banks was not that interest rate sensitive in the short term, but rather it was the inability to re-price liabilities that drives sensitivity due to low or non-interest bearing deposits.
RBC added that using US' banks between 2007 and 2015 as a case study, it was evident that banks with high current account funding ratios were "most susceptible to margin contraction" in a falling rate environment.
"We expect additional margin pressure when the deposit rate that a bank is paying customers is low, as zero rates act as an effective floor for retail customers giving the bank limited flexibility to re-price their deposits," highlighted RBC.
"These two factors combined suggest that RBS would be most impacted by a rate cut in the UK."
RBC also said that even if there was not a rate cut, its analysts expect continued margin pressure from HSBC adding excess liquidity to the mortgage market.