Broker tips: HSBC, Meggitt, FirstGroup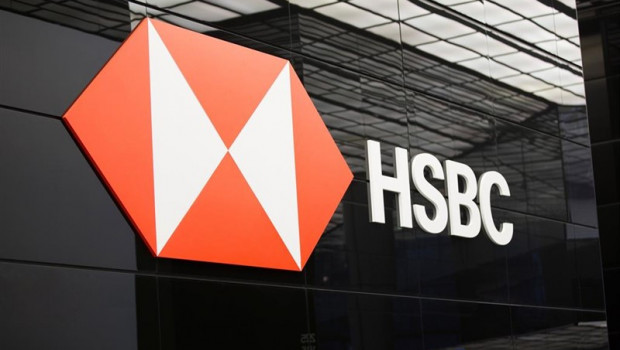 JP Morgan analyst Raul Sinha reiterated his 'underweight' stance on shares of HSBC, telling clients that the lender's valuation had yet to reflect the risk to revenues from trade concerns.
That would exacerbate HSBC's already negative 'jaws', analyst jargon for when the rate of growth in a bank´s revenues lags costs.
Taking out exceptionals of approximately 3% over the first three months of the year, HSBC's revenue growth had lagged cost growth, Sinha said.
Making matters worse, in a research note sent to clients, Sinha said: "With rising trade tariffs, we see a more uncertain environment putting further pressure on Revenue growth with Cost investment on track to pick up from Q2 at HSBC."
The analyst also pointed out how HSBC was trading on a premium valuation in terms of its price-to-tangible net asset value of 1.2. Sinha also said his estimates for HSBC's earnings per share in 2020 and 2021 were between 3.0-5.0% below consensus.
Analysts at Barclays initiated coverage on engineering outfit Meggitt on Tuesday, hitting the firm with an 'underweight' rating and 460p target price straight out of the gate.
Barclays came to its rating as a result of a worsening revenue mix from higher costs of civil original equipment, as well as continued composites drag, both structural and operational, and execution risks in delivering wide-ranging self-help activities in unison.
"We initiate at UW with a PT of 460p on a heightening FY19E risk profile from material H1 FY19E margin disappointment," said Barclays.
The broker, which took a generally positive view of the industrials sector as a whole, also noted that it was 3% to 4% below consensus earnings per share estimates for the 2019/2020 fiscal year.
RBC Capital Markets upped its stance on FirstGroup shares to 'outperform' from 'sector perform' on Tuesday and hiked the price target to 160p from 95p.
The Canadian bank said it sees "considerable value" in a breakup of the bus and rail operator following recent pressure from activist investors.
FirstGroup's biggest shareholder, New York hedge fund Coast Capital Management, demanded on Monday that the company call a meeting to remove six of its directors and appoint seven new board members.
The hedge fund called for FirstGroup, which operates buses and trains in the UK and North America, including Greyhound in the US, to break itself up. It has accused the company of many years of underperformance.
Coast Capital partner James Rasteh told the Sunday Times the directors were "all shades of super destructive to extraordinarily under-qualified". In its response, FirstGroup said it had the right team and that it had added new board members, including hiring Ryan Mangold from Taylor Wimpey as its new finance director on 2 May.
RBC said: "We think a concentrated investor base and a now more active position from Coast Capital increases the chance change occurs. Our price target assumes a 50/50 chance of change versus status quo. If activism increases, then we see scope up to 245p."
If no change occurs, RBC said the shares could fall back down to 80p or less if "UK bus capex under-investment sees low multiple disposals; (2) FirstGroup overbids for another loss-making rail contract (after South Western Railway, Transpennine Express); or (3) Coast's ambitions are thwarted and it becomes a 10% seller."