Broker tips: Howden Joinery, Tullow Oil, BP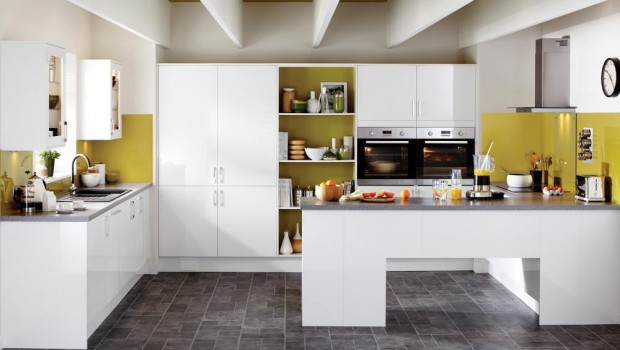 Analysts at Berenberg upped their target price on kitchen outfitter Howden Joinery from 490p to 520p on Wednesday following the firm's "good" first-half results published during the preceding week.
Berenberg praised Howden's first-half results, although like-for-like growth of 3.4% and gross margins of 60 basis points were broadly in line with expectations, stating the "most positive surprise" came from the group's operating cost base.
"Although we expect gross margin expansion to slow in H2 as volumes recover, we now expect a better performance at the operating level, driving the changes in our numbers," said Berenberg.
Prices had been raised earlier than in 2018, resulting in a 6% jump in prices even as volumes declined by 1.0%.
However, the German broker noted that with Howden's peak trading "period 11" - when 48.0% of its earnings before interest and taxes were typically made - taking place in the run-up to the current Brexit deadline, there still remained "a lot of uncertainty" for the group moving forward.
The group's balance sheet was described as "strong", given management's guidance for year-end net cash of £220m even after factoring in between £70-80m of capital expenditures, versus £60 beforehand and higher levels of inventory in anticipation of a no-deal Brexit.
Nonetheless, while Berenberg, which reiterated its 'hold' rating on the group, highlighted that Boris Johnson could potentially cut stamp duty later in the year, so too uncertainty was to remain elevated across the UK, possibly pushing spending decisions "to the right".
Over at Canaccord Genuity, analysts lowered their target price on exploration and production firm Tullow Oil from 275p to 260p on Wednesday, stating the group's first-half results highlighted the company's need to "unstick" its East African projects and find a new area of growth.
Canaccord said that Tullow's long-running sagas in East Africa had continued with "not much more certainty of the end game", and when combined with a production downgrade - the firm's second trim so far this year - there was an overall sense that the group needed "some fresh impetus" to provide increased market appeal.
The Canadian broker conceded that in the near term, that may come from Guyana where a three-well exploration drilling campaign was underway, but without some real success there, Canaccord thinks that near-term organic transformation opportunities at Tullow looked "limited".
While Canaccord said it still saw an upside to its new target price of 260p, the analysts felt that with important near-term exploration drilling results from Guyana due as early as mid-August, that it was time to reduce its rating to 'speculative buy' from 'buy'.
Lastly, analysts at Jefferies upgraded their recommendation for shares of BP from 'hold' to buy', telling clients that the firm's gearing had likely already peaked "in the near term" and that a dividend hike was possible in the third or fourth quarter of 2019.
Jefferies described the oil major's operational performance as "solid", saying that it had made "strong" progress on reaching the targets set out in its 2017 five-year plan.
"We believe gearing has likely peaked and see multiple near term catalysts including a dividend increase," they said.
Jefferies said that if the company could lower its gearing back down within its target 20-30% range and repurchase enough shares to offset the dilution from scrip dividends, it could raise the payout.
"This would mark a significant inflexion point in the company's leverage and cash cycle," Jefferies said.
Regarding BP's divestitures, it had recorded $700,000m in proceeds so far in 2019, which together with those from already announced transactions would take the total to $1.5bn.
"We also expect that if the company has line of sight to reducing the gearing range below 30% there is a good chance the Board will increase the dividend around either 3Q or 4Q results. We model a 3% CAGR in DPS from 2020-2025," Jefferies added.
Arguing that the recent underperformance in the shares had left the stock at an "attractive" valuation, they bumped up their target price from 595p to 625p.