Broker tips: Hochschild, Polymetal, Rolls Royce, Ultra Electronics, Burberry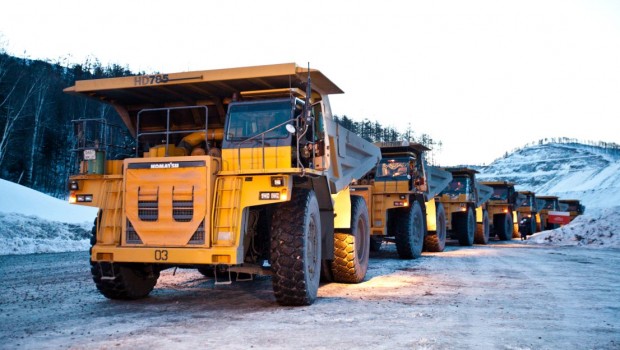 Analysts at Berenberg initiated coverage on precious metals producers Hochschild Mining and Polymetal on Wednesday.
Berenberg started off Hochschild at 'sell', because while it considered the group to be "a stable business" in the near term, looking further out, it believed the market had not priced in "a material drop in grades" from Hochschild's key mine, Inmaculada.
Based on resource data, the German bank thinks "there is a looming risk" that grades could fall up to 35%, as mining transitions from the existing Angela vein to Millet in 2022.
"As this nears, we see downside risk to medium-term consensus expectations," said Berenberg, which issued the group with a 165p target price.
"While there is some scope for exploration and/or positive grade reconciliation to fill this gap, we think that time is running out for the drillbit to deliver."
As far as Polymetal was concerned, Berenberg started off coverage on the group at 'hold', branding it a "great stock" but at an already "fair value".
Berenberg, which gave Polymetal a 970p target price, said it really liked "the Polymetal story".
"We think of it as a 'Russian Randgold'," said Berenberg. "It knows its core geography (the former Soviet Union) and sticks to it; it favours mine development over large-scale acquisitions of producing assets; it is focused on exploration and creating value through the drillbit and early-stage development stories; and it aims to generate attractive shareholder returns, both through the share price and via dividends."
Berenberg reckons Polymetal is "a great gold mining company"; however, at the current share price, the analysts said, the stock was already fairly valued.
Analysts at JP Morgan reiterated their "selectively positive" stance on European Civil Aerospace, labelling Rolls Royce (Underweight; target price: 650.0p) as one of its two top ideas in the sector while keeping Ultra Electronics (Overweight; target price: 1,820.0p) as its top pick.
UK defence companies were looking "more interesting," they said, pointing to higher investment outlays by the US Department of Defence over 2018 and thus far in 2019, telling clients that they were now "seeing the money start to flow down to the UK defence companies".
In a further boost for that group of companies, defensive earnings gained in allure given the backdrop of profit warnings among more cyclical names.
The stronger US dollar-sterling exchange rate could also ad a few percentage points to their earnings per share and lower interest rates meant some of their dividend yields were drawing attention, they said.
On the flip side, UK politics remained "highly uncertain" with a "growing risk of a general election to solve the Brexit impasse".
Indeed, "a Corbyn-led Labour government could be very negative for some UK defence companies," they said.
They also noted that Rolls was the most exposed name in ECA to emerging markets and the wide-body market, although "one positive for RR right now is the weakness of the pound versus the dollar."
Jefferies has downgraded Burberry, despite the luxury fashion brand reporting a bumper start to the year.
Shares in the FTSE 100 retailer surged 14% on Tuesday, after underlying first-quarter sales rose 4%, well above analyst expectations for around 2%.
Under new chief creative officer Riccardo Tisci, Burberry is looking to reposition itself as a more upmarket rival to fashion giants like Gucci or Dior. It has recently introduced the hugely popular Monogram collection, featuring a new logo based on the initials of founder Thomas Burberry, which boosted first-quarter sales.
But Jefferies argued that visibility remained limited, which made the stock look expensive.
Analysts Flavio Cereda and Kathryn Parker said: "Much as we remain supporters of Burberry's management strategy, we think the stock now prices in a very optimistic scenario and trades at a significant premium to peers in the absence of a very strong 2020-21 performance – it needs close to double digit like-for-likes to even justify this today.
"Visibility is limited and the magnitude of ongoing challenges do not support this premium at this time. We increase our price target by 11%, to £20, but cut our rating to 'underperform' as a pure valuation call."
Jefferies previously had a 'hold' rating on the stock.
The bank also pointed to misleading comparables, "as they entail benchmarking an aggressively launched new logo in its infancy versus a time of lacklustre and directionless performance", and said challenges remained in leather goods, a core market for Burberry.