Broker tips: Hochschild Mining, AA, Vodafone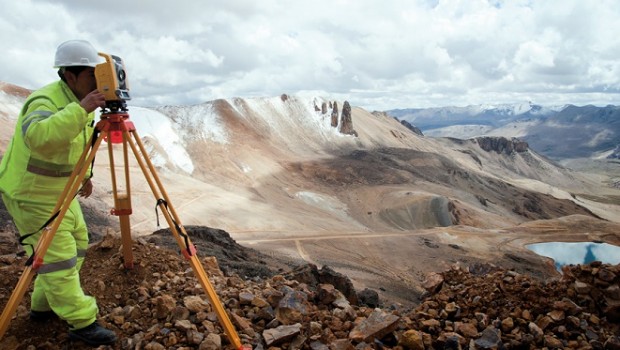 Analysts at RBC Capital Markets upgraded silver and gold miner Hochschild Mining to 'outperform' on Friday, noting that it was now "more positive" on the potential lifespan of its Inmaculada asset following the group's Capital Markets Day on Wednesday.
RBC said its previous 'sector perform' rating was largely due to concerns over the life of the Peruvian mine, Hochschild's net asset value and the sustainability of its cash flow in the medium-term.
However, the broker now felt the more than 119% increase in resources at Hochschild's key asset had more than demonstrated Inmaculada's potential.
RBC said that assuming only declared resources were mined at Inmaculada and taking a conservative view on potential resource additions at the group's other mines, it now saw fit to lift the net asset value of Hochschild's assets by 26% with the group's mine life being extended by a further six years versus its previous estimates.
"We think Inmaculada is somewhat underappreciated as an asset," said RBC. "Exploration to date in 2018 has delivered an impressive +119% increase in resources in only the first brownfield drilling campaign."
While there was less detail on the financial side of things at Hochschild's CMD, RBC thinks that has something to do with the company having a "much simpler financial situation at present."
"What stood out for us was the strong cash generation with $552m of FCF generated between 2016-2018. This is from a company with a market cap of just $1 bn. With debt repayment complete and interest costs materially lower, we think bottom-line cash flow can be strong."
Besides the rating upgrade, RBC also upped its target price on Hochschild from 200p to 255p.
Structural and regulatory challenges lie ahead for the AA, Credit Suisse said on Friday, as it downgraded the insurer and roadside assistance company to 'neutral' from 'underperform' and slashed the target price to 70p from 110p.
The bank highlighted three recent news headlines: the Citizens Advice Bureau's super-complaint to the Competition and Markets Authority about loyal customers paying more, the FCA pricing discrimination investigation and the little known AA Local Driver Membership offer - from £45 for under 20 miles coverage - which it reckons changes the risk profile of the AA.
CS said the most worrying of the three is the CAB's super-complaint which, although not referencing the roadside offering, has a clear read-across as loyal customers who stay with the AA for longer are paying significantly higher rates than new customers.
"With an average tenure of around 12 years and around 710k members having been with the AA for over 20 years, the implications of a negative CMA review could be material," it said.
"We do not believe that corrective actions will be demanded straight away but, in our view, pricing is likely to change proactively to address the issues raised." CS expects the average price per roadside policy to drop by 1% to 3% between 2020 and 2022 as the company rebalances its price points to benefit loyal customers.
CS said the best case scenario for the AA is that either the CMA disagrees and believes that loyal members are not discriminated against as they have the opportunity to switch providers, or that Roadside Assistance is not referenced and any negative fallout does not permeate across.
The worst-case scenario could require restitution, like in the PPI example, a cap placed on loyalty premiums going forwards and widespread reductions in service fees to correct the previous overcharging.
Analysts at Macquarie reiterated their 'underperform' recommendation and 125p target price on shares of Vodafone, telling clients they were expecting the outfit to lower its forecast for full fiscal year profits and to announce a cut in its dividend.
Ahead of the company's interims on 13 November, the Australian broker said that keeping the current payout in place would only "prolong the sustainability discussion", adding that - in their view - Vodafone's new boss had only six months to reset the company's policy.
In Macquarie's view, the dividend payout would be trimmed to €0.08 for fiscal year 2018-19.
It also anticipated a reduction in the firm's target for growth in operating income before depreciation and amortisation (OIBDA) to a range of between 0% and 2%, for profits of €7,055m, versus previous guidance for growth of between 1% to 5% at constant currencies.
Macquarie was also below consensus in its estimates for Vodafone's mobile service revenue growth in the second quarter, anticipating an increase of 0.2%, versus market expectations for twice that.
"Declining revenue trends in Italy, Spain and India. UK technical headwinds and German tariffs subject to elevated competitive pressure. Macquarie target 0.2% mobile service revenue growth in 2Q. We continue to view the dividend as at-risk.