Broker tips: Hiscox, Beazley, Lancashire, Mercia, Cineworld, Inchcape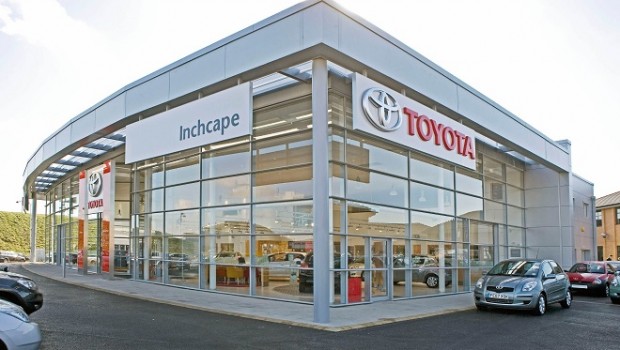 Canaccord Genuity cut its stance on Hiscox, Beazley and Lancashire on Monday as it took a look at the UK insurance sector and said first-quarter commentary points to more challenges.
The broker downgraded Hiscox to 'sell' from hold', keeping the price target at 1,580p. It cut Beazley to 'hold' from 'buy', keeping the 610p price target and downgraded Lancashire Holdings to 'hold' from 'buy' with an unchanged price target of 725p
Canaccord maintained its 'buy' rating on Hastings, but reduced the price target to 225p from 235p and kept Sabre at 'hold' while trimming the price target to 305p from 310p. It kept Direct Line at 'sell' with a 280p price target.
"For the Lloyd's insurers (Beazley, Hiscox and Lancashire), there were positive comments about rating momentum (albeit not a hard market), much-improved investment returns but some negatives re higher attritional loss activity and loss creep (especially around Typhoon Jebi), all of which will impact reserve releases," it said.
Canaccord said it expects Beazley and Hiscox to take a more cautious stance on both 2018-19 claims and reserve movements, especially on casualty/Typhoon Jebi, which will impact 2019.
"We see a similar theme at Lancashire, albeit without the prior year loss creep, plus it does not have large casualty exposures," it added.
Elsewhere, analysts at Canaccord Genuity lowered their target price on specialist alternative asset manager Mercia from 53p to 46p on Monday, but noted the group's "attractive" corporate structure still provided for a de-risked and complementary investment approach.
Canaccord said Mercia offered "a powerful combination" of high-margin recurring revenues through its growing third-party fund management business, and the ability to generate attractive cash returns through realising investments made directly by its own balance sheet.
The Canadian broker, which maintained its 'buy' rating on Mercia, highlighted the fact that the group's balance sheet investments were picked from those which had been seeded by its funds management division and had reached "key development milestones", thereby reducing risks for its shareholders.
"To date, the group's track record has been strong," said Canaccord.
"For example, the Rising Stars Growth fund (£30.5m assets under management), which was fully wound down by March 2019, delivered a 15% investor internal rate of return and a 428% return on invested capital."
The analysts also noted that four balance sheet exits to date had delivered an aggregate £14.5m in cash proceeds, which equates to a 21% ROIC.
"Mercia's path to sustained profitability is being driven by the development of its third-party fund management business. Funds under management has grown from £22m at time of IPO in 2014, to £381m at the end of FY19.
"It is widely recognised in the industry that getting to the first £1bn of FUM is the hardest task. Given historic performance, both organic and acquisitive, we would not be surprised if the key inflexion point of sustained profitability on a cash basis (excluding fair value movements) is achieved ahead of our forecast."
RBC Capital Markets has flagged Cineworld as a "fantastic" buying opportunity despite pencilling in a slide in first-half earnings for the cinema chain.
The bank is estimating proforma first-half earnings before interest, taxes, depreciation and amortisation to fall to $470m pre-IFS 16 from $553m, after a weaker-than-expected start to the year.
It noted: "At the five-month stage, the group saw a 5% underperformance due to the closure of 17 sites and from having no subscription model. This will continue for the first half. On that basis, we assume an 11% reduction in attendance year-on-year at a marginal profit per attendee of $8."
However, analysts Julian Easthope and Christine Zhou argued that Cineworld was set to benefit from a far stronger release schedule in the second half.
"The group will benefit from Spiderman and Lion King in July, with BoxOffice.com estimating $405m and $605m respectively compared with Mission Impossible ($220m) and Ant-Man and the Wasp ($217m) in 2018. Christmas is also looking strong with Star W and Jumanji against the disappointing Aquaman ($335m) and Mary Poppins ($171m)."
They continued: "The falling share price, caused by the film release schedule that is driving short-term earnings weakness, suggests the stock would be [a] better vehicle for investors with a longer-term time horizon.
"We believe the weak film slate in the first half offers a fantastic buying opportunity for investors and PE alike and retain our 'top pick' rating and 400p price target."
JPMorgan Cazenove downgraded its rating on shares of car dealership group Inchcape to 'neutral' from 'overweight' on Monday, slashing the price target to 627p from 803p as it pointed out that end markets look "difficult".
The bank said trends are mixed across geographies, but the majority of territories appear to be on a deteriorating trend.
"While we appreciate Inchcape's relative quality and valuation, we have taken a more cautious view on our recommendation, given this challenging market backdrop," it said.
It said Inchcape currently trades at a discount of around 13% to its long-run price-to-earnings, which "seems reasonable" given the market headwinds it faces.
The bank noted that in Australia, new car registrations are down around 10% year-to-date, accelerating from a 5% drop in 2018. In Hong Kong, meanwhile, January to May registrations are down around 5%, compared to a 3% decline last year.
On the upside, Singaporean trends appear to remain favourable, with both market and Toyota registrations up around 5% year-to-date.
"Over time, we expect Singapore to follow its typical quota cycle, and expect a return to market declines in 2020," JPM said.
As far as Europe is concerned, it highlighted a 2% drop in new car sales YTD, compared to flat in 2018, while UK registration trends "remain poor", albeit with the rate of decline having moderated YTD.