Broker tips: Hikma Pharmaceuticals, BAE Systems, Go-Ahead Group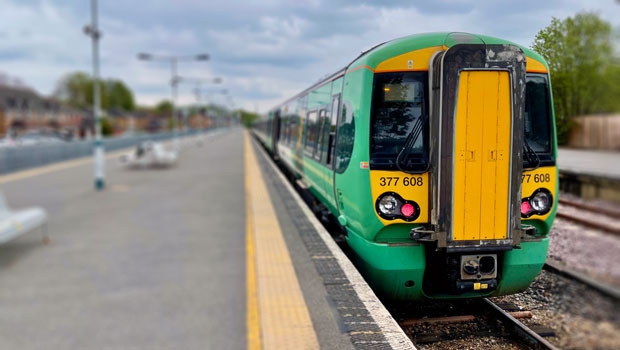 Barclays downgraded Hikma Pharmaceuticals on Friday to 'equalweight' from 'overweight' and cut the price target to 1,750.0p from 2,250.0p as it said a lack of visibility in the generics division was a real concern.
On Thursday, Hikma downgraded revenue guidance for the generics segment to between $650.0m and $675.0m, from between $710.0m and $750.0m.
"Yes, Generics is a small part of Hikma's business, but it's been dominating the narrative so far this year," Barclays said.
"With yet another downward revision to numbers and without a permanent CEO, we think it is difficult to put new money into the name."
Analysts at Deutsche Bank raised their target price on aerospace and defence giant BAE Systems from 860.0p to 970.0p on Friday, stating the group was "still in a sweet spot".
Deutsche Bank raised its 2022-2025 estimates for BAE by 4-9%, as it modelled a stronger US dollar and also included the group's three-year £1.5bn buyback programme.
"These elements, coupled with a pension surplus and an improved midterm cash flow estimate, help to push our price target up to 970.0p," said DB, which reiterated its 'buy' rating on the stock.
The German bank also believes upside potential still remains, as a strong order pipeline should help spur extra growth, with BAE's portfolio increasingly returning to "the sweet spot" of global defence spending.
Jefferies downgraded Go-Ahead on Friday to 'hold' from 'buy' as it lifted its price target to 1,550.0p from 1,320.0p to reflect the increased takeover offer from Kinetic and Globalvia.
On Thursday, Australian bus group Kinetic and Spanish infrastructure specialist Globalvia lifted their takeover offer for the transport operator by £22.0m. The consortium upped its offer to £15.50 a share - comprising £14.50 in cash and a special dividend of £1 - from £15.00.
Jefferies said it was bumping up the share price and downgrading the rating as the shares are now trading around the new offer value.
Jefferies' base case is that the recommended offer from Kinetic and Globalvia is accepted and the deal closes. Its upside scenario is that another competing offer is made for Go-Ahead at a 10% premium to the Kinetic and Globalvia offer.
In the bank's downside scenario, the recommended offer from Kinetic and Globalvia receives insufficient shareholder support and lapses.