Broker tips: Hammerson, Lloyds, British Land, Landsec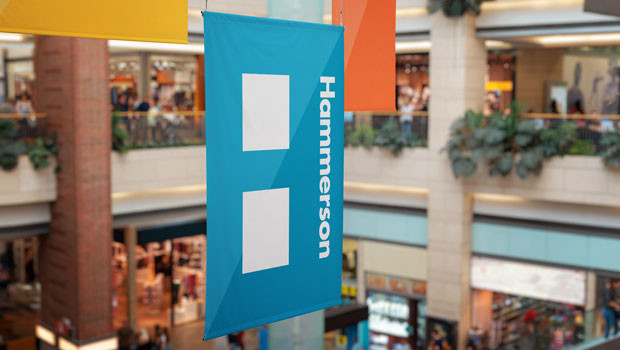 Barclays upgraded Hammerson on Friday to 'overweight' from 'underweight' and lifted the price target to 30p from 25p.
The bank said current management has largely done the right things.
"Post the inherited equity issuance in 2020, it has written down and continued to dispose of assets and looked to conserve cash," it said. "It was a painful transition, not helped by Covid, hence our UW rating, but we now turn more constructive and upgrade to OW, with a 30p PT."
Elsewhere, Citi removed Lloyds Banking Group from its 'EMEA Focus List' as it pointed to headwinds in the second quarter.
"We have a buy rating on Lloyds Banking Group and on a 12-month view we see significant value in the stock," it said.
"We see re-rating potential in the long-term, trading on 0.85x P/TB for circa 14% consensus 2023 return on tangible equity (Citi estimates circa 17%).
"However, we note headwinds in the second quarter relating to deposit pricing changes, ongoing deposit mix-shift, absence of structural hedge maturities and ongoing mortgage margin compression - which has been more acute than peers - which could weigh on near-term earnings momentum."
Citi's revised top picks for EMEA banks for the second half of 2023 are BBVA, Intesa and NatWest, replacing Lloyds.
RBC Capital Markets cut its price target on British Land but upped it on Landsec.
The price target on British Land was slashed to 325p from 355p as RBC said it expect developments to remain the key driver of income growth for the company, but remains cautious on the yield on costs generated through developing offices.
"A disposal of now 'non-core' shopping centres would help fund development after an increase in net debt in 2H2022/23 of over 5%," it said.
"However, while a change in strategy around shopping centres is logical, we question whether it would result in a sufficient drop in British Land's cost of capital to offset the drag on its return on capital employed."
The bank maintained its 'underperform' on the British Land rating given the significant upside potential elsewhere in its coverage.
RBC lifted its price target on Landsec to 625p from 600p as it said recent results showed the benefits of a well-executed restructuring to date, including £2.2bn of London office disposals and accretive reinvestments.
"Against the good progress to date, we remain positive on its restructuring plans but continue to expect the remainder to be more challenging. In particular, we remain cautious on the risk adjusted returns from its planned London office developments."
RBC rates Landsec at 'sector perform'.