Broker tips: Griffin Mining, Babcock, Greencore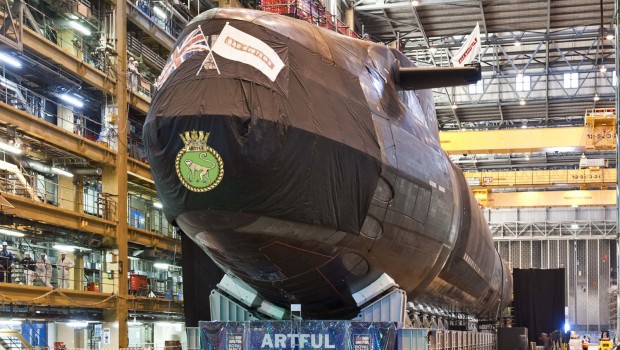 Analysts at Berenberg raised their target price on Griffin Mining from 130.0p to 170.0p on Wednesday following a 107% increase in its Zone II resource at the group's Caijiaying mine in China.
Griffin received permits to begin mining on Zone II, adjacent to an existing mine that exploits Zone III, at the beginning of the year and revealed in its new resource estimate 40.7m tonnes at 3.7% zinc, 0.9% lead, 28.4g per tonne of silver and 0.4g per tonne of gold that hosts 1.49m tonnes of zinc, 36.0m ounces of silver and 460,000 ounces of gold.
The German bank, which reiterated its 'buy' rating on the stock, highlighted that the increase on the previous resource suggested 21.1m tonnes of additional material and included an across-the-board increase in grade.
"The main driver of the increase in the resource is a reinterpretation of the structural controls on mineralisation supported by additional drilling with 500 surface and underground drill holes completed," said Berenberg.
The analysts did note that the updated resource included 2.77m tonnes of oxidised material that may require some modifications to the processing circuit, although they acknowledged that this accounts for only 6.8% of the total within the new resource.
Defence contractor Babcock tumbled on Wednesday after Barclays downgraded the stock to 'underweight' from 'overweight' and slashed the price target to 145.0p from 347.0p as it said a capital raise was likely.
The bank said risk overhang is likely to discourage investors near term on a relative basis.
"In our view, uncertainties such as outlook/balance sheet/earnings reset, as well as the absence of guidance, will prevent many investors entering or holding the shares near term despite an optically attractive valuation," it said.
It noted that Babcock has "material" debt, leaving the equity value highly sensitive to free cash flow generation.
Convenience food maker Greencore got a boost on Wednesday as Jefferies lifted its stance on the shares to 'buy' from 'hold' and upped the price target to 150.0p from 106.0p, a day after a muted reaction to a "reassuring" first-quarter update.
Jefferies said the update was indicative of a relatively rapid recovery.
"Meanwhile, the recent capital raise and what we view as relentless determination and ambition puts GNC in a strong position to capitalise on recovery and any altered food-to-go landscape that lies beyond," it said.
Jefferies said the shares have shrugged off a Q1 update that disclosed sales in the core food to go division in January to date as down only 35%, relative to 63% in April.
"Food to go sales are now trending ahead of what our (hitherto reliable) 'Activity Monitor' would predict. This suggests that consumer behaviour is adapting in a way that is conducive to a relatively rapid return to sales normality as the vaccine rolls out," the bank said.