Broker tips: Greggs, Plus500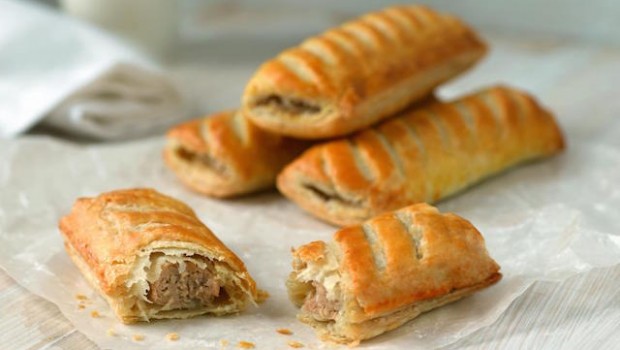 Analysts at Canaccord Genuity reiterated their 'hold' rating on British bakery chain Greggs on Friday following the group's recent interim report.
Canaccord said most of the changes to its estimates for the group were related to its introduction of IFRS 16 but also changed its cash flow forecasts in order to reflect Greggs's higher planned capital expenditures after it brought forward plans to reinvest in its manufacturing site at Balliol Park, Newcastle.
The Canadian broker said Greggs's move to IFRS 16 will see pre-tax profits reduce by £4.2m for 2019, something it said it had already factored into its profit and loss forecasts.
While Canaccord kept its 2019 full-year pre-tax profit estimate for Greggs unchanged at £105.5m, it lowered its 2020 estimate to £113.3m from £113.6m and raised its 2021 estimate to £125.1m from £122.6m.
As far as the project at the Newcastle site was concerned, Canaccord said the efforts to increase both the production and frozen storage capability for its savoury pasties would require a total of around £90.0m to £100.0m for 2019 and it assumed the work would require similar levels for 2020 and 2021. 2018 CAPEX was £73.0m, but while Canaccord said it was "a step-up in investment", the analysts acknowledged that it had been prompted by "strong trading".
"Looking forward, the quarterly prior-year trading get[s] progressively tougher which will make the prospect of further trading surprises less likely," said Canaccord, which also reiterated its 2,050p price target.
Over at Berenberg, analysts raised their target price on shares of financial services firm Plus500 from 770.0p to 800.0p on Friday following what it called "a half of two quarters".
While Plus500 generated net revenues of $148.0m and underlying earnings of $65.6m, Berenberg noted that within the results, the two quarters "differed wildly".
Berenberg, which reiterated its 'hold' rating on the group's shares, said the first quarter was "difficult", with net revenues down by 65.0% quarter-on-quarter to only $54.0m, while earnings before interest, taxes, depreciation and amortisation was just $12.0m.
"This was caused by global financial markets grinding up with relatively low volatility, which meant despite spread/fee income of $82.0m, this was offset by $28.0m in market losses," said Berenberg.
However, the German bank said the second quarter, particularly May and June, was "a different story" and much more profitable for Plus500.
"Global markets were more volatile, so not only did spread and fee income increase by 14% quarter-on-quarter to $93m, but $1m of market gains increased net revenue to $94m. Likewise, EBITDA improved to $54m."
Berenberg revised its estimates on Plus500, projecting revenues of $107.0m and EBITDA of $61.0m per quarter in the second half, but warned: "as always this is dependent on market conditions".
Following the recent rally in its shares, Berenberg pointed out that Plus500 shares were trading at roughly 7.0 times EBITDA which left the firm fairly valued, in its view.