Broker tips: Greggs, Hays, Merlin Entertainment, Boohoo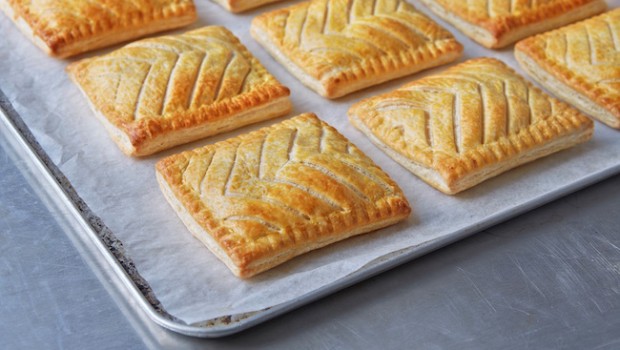 Analysts at Berenberg upped their target price on bakery chain Greggs from 1,600p to 1,780p, on Monday, praising the group for its "excellent start" to the year.
With Greggs continuing its "very strong performance" in recent weeks, generating a "very impressive" 9.6% increase in like-for-like sales in the first seven weeks of 2019 on the back of a significant marketing boost provided to it following the highly successful launch of its vegan sausage roll, Berenberg's earnings estimates for the firm had increased more than 10%.
"Although the recent period was against particularly soft comparatives, we were surprised that on a two-year basis like-for-like growth remained at almost as strong a rate as the weeks that followed the launch of the vegan sausage roll.
"This suggests Greggs is continuing to benefit from greater brand awareness and as a result, we now assume two-year like-for-like growth remains at a similar level until the end of Q3, leading to a full-year forecast of an 8% rise in like-for-like revenue."
On top of that, the German investment bank noted: "There is still a possibility that our forecasts rise moderately during the remainder of 2019."
However, Berenberg believed Gregg's current share price already fully reflected both the potential for further earnings momentum and the special dividend that it expected would be announced at the time of the group's first-half results.
The German broker, which reiterated its 'hold' rating on the bakery's shares, also highlighted that much of Greggs' supernormal like-for-like growth was driven by sausage rolls and other savouries that are not as popular during warmer months, stating "it may be challenging" to maintain this momentum throughout the entire summer.
RBC Capital Markets upgraded its stance on shares of recruiter Hays to 'outperform' from 'sector perform' on Monday as it argued that recent weakness has created a good buying opportunity.
The Canadian bank, which left its price target unchanged at 175p, said that while it recognises uncertainty over key markets, the recent weakness presents a good buying opportunity into a "quality operator". It pointed out that Hays has underperformed other staffers in its universe by around 15% year-to-date amid tough trading in its three key markets.
Germany has weakened from a high level, reflecting tougher automotive, the UK remains tough, albeit stable given Brexit, and Australia has slowed from a high level ahead of elections, RBC said.
"The growth outlook is currently more uncertain in the key markets of Germany, UK and Australia. However, Hays is an extremely well-run business, headcount is managed closely, management focus on the right things strategically and it's very clean from an accounting perspective.
"We also believe that much of the weaker outlook is now factored into the valuation after the underperformance year-to-date and that the balance sheet and dividend provide downside support."
It added that given its a large temporary book, even in a downturn, cashflow at Hays should remain strong as working capital flows back in.
HSBC has downgraded its rating on Merlin Entertainments, citing concerns about the leisure group's long-term growth plans.
The bank cut its recommendation from 'buy' to 'reduce' and slashed its price target, from 450p to 315p. The move hit the shares hard, sending them 6% lower by 1030 BST to 352.4p.
HSBC said that the short-term outlook for the owner of Legoland, Sea Life and Alton Towers was "OK".
It continued: "2019 should be a year of recovery for Merlin, which has suffered badly as a result of headwinds from terrorism, FX and an accident. Even though cost pressures are building, we believe that it can growth like-for-like revenues by enough to keep EBITDA flat this year."
However, the bank said that longer-term, it had more concerns, arguing that at around 8%-9%, returns on capital were "not especially compelling".
It added: "New developments look set to have a different returns profile to the old ones, taking longer to mature. While they could ultimately be even more profitable in the future, this does add a greater degree of risk to the group and perhaps less transparency."
The bank also argued that the returns could end up coming at the expense of growth.
"Our analysis suggests that like-for-like profits have been broadly flat over time, while returns from new builds have been towards the lower end of the targeted 15%-20% EBITDA range.
"Returns on invested capital could rise over time as the business model evolves to become more asset light, but the downside is that his could be at the expense of growth: a new Legoland development on a management contract could only add around 1%-2% to group profits, versus the more chunky increments when the group puts its own capital at risk.
"Unless it embarks on M&S, or finds a new format that it can roll out aggressively, that might meant that the group goes from a growth stock to one that returns excess cash to shareholders. That is not a bad thing but, again, the group is priced for more."
HSBC concluded: "Ultimately, we don't see an obvious reason for it to trade at premium to UK-listed leisure groups such as Carnival and Cineworld, which also have strong growth story and make similar returns. Merlin isn't a bad business, but we do think it's overvalued."
Shore Capital downgraded its stance on shares of online fast-fashion retailer Boohoo to 'hold' from 'buy' on Monday, saying the stock is fairly valued for now.
It said Boohoo's share price responded well to the recent results and over the past month, the stock has risen 21% in absolute terms, outperforming the AIM All-Share index by almost 23% during that period.
"In terms of valuation, the shares trade on a one-year forward (year to February 2020F) price-to-earnings multiple of 45.2x and an EV/EBITDA multiple of 23.1x.
"We believe that given the recent share price rise the shares look up with events, for now. In our valuation analysis we use a number of metrics, EV/sales, EV/EBITDA and P/E valuations, and blending these averages £2.47 per share. Given the current share price of £2.41, this suggests that the shares are fairly valued for now, and as a result, we downgrade our recommendation."
Late last month, Boohoo reported a 38% jump in full-year pre-tax profit to £59.9m as revenue rose 48% to £856.9m, thanks in part to an "exceptional" performance from PrettyLittleThing.