Broker tips: Grainger, Naked Wines, Croda, IWG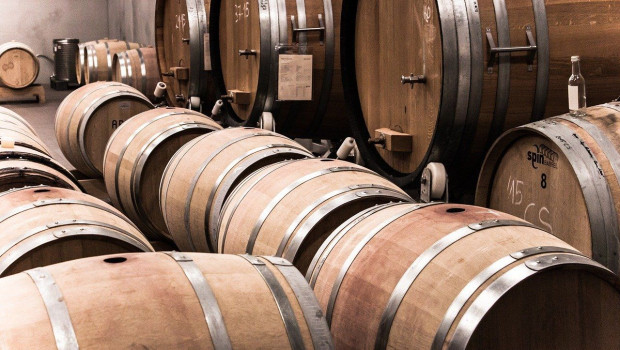 Analysts at JP Morgan upped their target price on residential property business Grainger on Friday from 320.0p to 350.0p, citing the group's recent full-year net asset value beat.
JP Morgan said it chose to made the move following Grainger's 2020 results, which it said proved the "resilience" of the portfolio by delivering "solid rental growth and valuation gains" during "an extremely disruptive period".
"We expect the premium to NAV to become imbedded, allowing the company access to accretive equity capital and leverage its proven operational platform," said JP Morgan, which also reiterated its 'overweight' rating on the stock.
The analysts also noted that given the size of the market, and the demonstrated platform capability, they felt there was "practically no limit" as far as future growth potential was concerned on a decade-plus view.
Liberum has upped its price target on 'buy' rated Naked Wines from 495.0p to 575.0p after the Covid-19 pandemic fuelled a surge in sales.
The bank said Covid-19 had been a "catalyst for growth" for the AIM-listed wine retailer across all its markets in the US, Australia and UK, with overall sales growth up 80% in the first half.
"Covid-19 has been a catalyst for growth, where the new customers acquired in the first half of have delivered strong benefits," said Liberum.
However, Liberum also added a note of caution looking forward.
"What we do not know is how these customers will behave in a normalised year," said the analysts.
"There is a very wide range of outcomes for next year, but we assume mean reversion of key performance indicators, and we do not know what the underlying attrition rates are and how these could look next year."
Citi upgraded Croda International to 'buy' following the chemicals group's €820.0m acquisition of Spain's Iberchem.
The UK firm, which has secured a contract to supply ingredients for Pfizer's Covid-19 vaccine, announced on Wednesday that it had agreed to buy the fragrances firm, a specialist in emerging markets, from its private equity owners.
Citi referred to the deal as a "step change".
Analyst Mubasher Chaudhry said: "The deal, we think, provides Croda with access to the fastest-growing regions within the fragrance space, the ability to realise significant revenue synergies through cross-selling, and an opportunity to partake in what is a rapidly consolidating industry.
"Double-digit growth in life sciences, increased markets to growing in personal care, and a strong balance sheet to support inorganic growth presents a compelling investment case."
Analysts at Berenberg upped their target price on serviced offices provider IWG from 350.0p to 425.0p on Friday, stating the group's "capital-light model" looked set to transform its profit and loss standing.
Berenberg said IWG's third-quarter results had shown a continuation of trends observed since the start of the Covid-19 pandemic.
"While cash generation remains impressively strong, revenue performance is worsening progressively, as more customers have reached the end of their contracts while under lockdown, and 'transactional' revenues have been weak with fewer customers actually currently office-based," said the German bank.
However, Berenberg highlighted that despite "near-term pressures", IWG's shares had risen by 40% since the start of the month, principally due to the news of Pfizer's vaccine raising investor hopes that the company can quickly recover to prior levels of occupancy and profits.