Broker tips: Go-Ahead Group, DCC, MJ Gleeson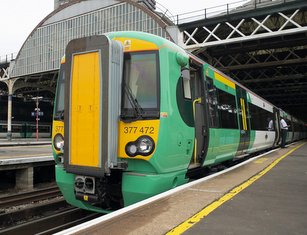 Analysts at Jefferies reiterated their 'buy' recommendation for shares of Go-Ahead Group, highlighting the attractions of its portfolio, especially its UK franchise and balance sheet positioning.
They also called attention to the fact that Go-Ahead remained cash generative and expected to have about £200m in unutilised facilities by year-end.
However, while cash available since end December 2019 had reduced because of £80m of UK rail cash being classified as restricted, Canaccord highlighted that adjusted EBITDA-to-net debt was seen staying within management's target range of 1.5-2.5 times at year-end.
Furthermore, Go-Ahead had confirmed its eligibility to up to £300m from the Covid-19 Corporate Financing Facility.
Another "positive" in the bank's eyes was the Department for Transport's decision to support regional bus past June and Jefferies expected support to be sustained due to the critical nature of the services performed by Go-Ahead.
Jefferies also stood by its 1,710.0p target price for the shares.
Analysts at Berenberg hiked their target price on sales and marketing group DCC from 6,500.0p to 7,450.0p on Friday, stating there was value in the group's "war chest balance sheet".
Berenberg said DCC's 2020 full-year results served as a reminder of "the steady reliable compounding that the company has delivered over the years" and that has seen shareholders "handsomely rewarded".
"We think this steady delivery will continue despite the Covid-19 pandemic," noted the analysts.
"This should be ensured by a combination of the essential nature of the majority of DCC's products, tight unit margin management by an experienced management team and a strong seasonal weighting of DCC's financials to the latter half of its financial year."
The German bank, which also reiterated its 'buy' rating on the firm, said it continues to believe a balance sheet with minimal financial net debt and gross cash of £1.7bn leaves DCC with "plenty of scope" to create shareholder value over the medium-term.
"We raise our estimates by 9-10% following a better-than-expected set of FY 2020 numbers (which saw DCC beat our adjusted PBT by c5%) and encouraging commentary regarding the April and early May run-rates."
MJ Gleeson is "in the right place" to recover strongly from the Covid-19 crisis in 2021, Canaccord Genuity said as it increased its target price on the housebuilder.
After strengthening its balance sheet with a £16.4m share placing MJ Gleeson is reopening sites and will have a good order book to work through from the end of June, Canaccord analysts said in a note to clients.
The new funds will allow the company to fund its return to work and plans to open new sites setting it up to achieve strong growth over the next two years if the market holds up, the broker said. Canaccord lifted its target price on MJ Gleeson shares to 690p and kept its 'hold' rating on the shares, which were down by 28% in 2020 when the note was published.
Profit will be hit badly in the year to the end of June with few completions likely in the final quarter after operations open following the coronavirus shutdown. But its market should hold up well because of low selling prices. About two-thirds of MJ Gleeson's customers are key workers, Canaccord said.
"Assuming that underlying demand gradually returns to healthy levels, we believe the group is in a good position to deliver and enjoy strong profit recovery in FY2021 and FY2022," Canaccord analyst Nigel Parson and his colleagues wrote in the note.
MJ Gleeson said in its last update that had opened up to half its sites and would have reopened all of them by the end of June. All furloughed workers are expected to return by the end of July.