Broker tips: Gamesys, Restaurant Group, XP Power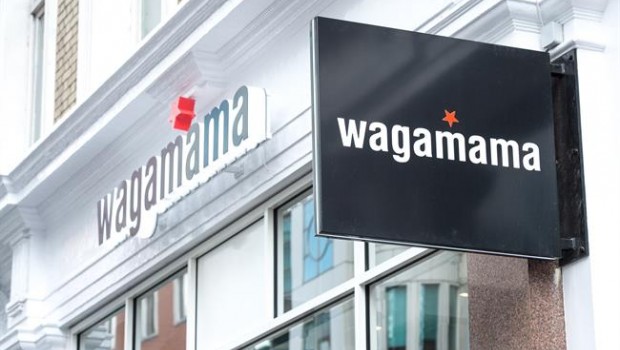 Analysts at Canaccord Genuity lowered their rating on Gamesys from 'buy' to 'hold' on Wednesday following the formal announcement of its proposed combination with Bally's.
Canaccord pointed out that Gamesys and Bally's formally announced proposed combination, following an initial announcement on 24 March, would combine Bally's land-based casino and developing online operations in "the fast-growing US market" with Gamesys' global online gaming offering and proprietary technology platform. T
The Canadian bank highlighted that the combination would be implemented by way of a court-sanctioned scheme of arrangement and while it awaits the outcome of the court meeting, it had chosen to lower its recommendation but increase its target price to 1878.0p from 1700.0p, in line with the 1850.0p offer price and the firm's proposed final dividend of 28.0p for 2020.
"This represents a multiple of 10x our FY21 EBITDA forecast. Despite the offer being recommended by the Gamesys Board, the shares are currently trading at 1910.0p with the market perhaps hoping for a rival or improved offer," said Canaccord.
The analysts also stated that alongside the offer announcement, Gamesys had announced that first-quarter trading had remained "strong", with revenue growth of 27%, as trends seen across international markets were broadly consistent with those seen in the final quarter of 2020, with particularly strong growth seen in its core markets of the UK and Asia.
JPMorgan Cazenove downgraded Restaurant Group to 'neutral' from 'overweight' on Wednesday, after reviewing its largely unchanged forecast following a model update for the FY20 results and the £175m capital raise in March.
JPM said its new model now captures higher cost of debt following the refinancing, as well as the increased share capital.
The bank said its new target price, which has been lifted to 120p from 95p, is close to current trading levels, leaving limited potential upside.
"We argue that price target and trading multiples fairly capture the company's strong efforts to weather the Covid-19 storm, but also price in recovery from here to pre-Covid levels in FY22E," JPM said.
"In the absence of further upside to this scenario, we downgrade the shares."
Analysts at Berenberg reiterated their 'buy' rating and 5,945.0p target price on XP Power after the firm posted an "impressive" set of first-quarter results against some "tough" comparatives.
Berenberg stated that XP Power had issued a solid first-quarter trading update on Tuesday, with constant currency order intake increasing 7% year-on-year, ongoing strength in semiconductors and a recovery in industrial technology that more than offset a clearly signposted reversal in healthcare orders.
The German bank also pointed out that XP Power saw revenue increase 23% year-on-year on a constant currency basis, with book-to-bill of 1.29 times.
Berenberg said following an "impressive" 2020, it was "encouraging" to see the momentum continue into 2021, and while guidance for the full year remained unchanged, the analysts view this as "a positive start to the year".
"Shares have lagged the sector year-to-date despite the continued positive semiconductor commentary, which we feel is unwarranted," concluded Berenberg.