Broker tips: Flutter Entertainment, Travis Perkins, IHG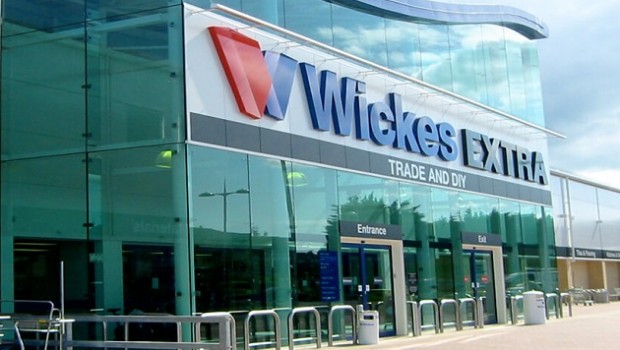 RBC Capital Markets downgraded Flutter Entertainment on Tuesday to 'sector perform' from 'outperform' and trimmed the price target to 120.0p from 125.0p following a strong run.
"While we continue to like the fundamentals of the company, we believe the key positives (benefits from the Stars acquisition & strong positioning in the US) are well known," RBC said.
The Canadian bank also noted the stock was trading at 23x FY22 price-to-earnings estimates, above the top end of its 13-22x range.
"We continue to believe Flutter is a high-quality operator, with the game-changing acquisition of Stars catapulting it into becoming a more diversified, global-scale player. Furthermore, FanDuel has had a flying start in the US. The stock has had a great run, and we believe the positives are well known."
Analysts at Berenberg raised their target price on builders' merchant Travis Perkins from 1,430.0p to 1,500.0p on Tuesday, stating the group's third-quarter results had highlighted the strength of renovation, maintenance and improvement sector's recovery.
Berenberg pointed out that like-for-like sales were up 3.9% in the third quarter, leading Travis Perkins to raise guidance to the upper half of current estimates for 2020 as a whole.
"We believe the group is well placed to at least achieve its current guidance, with risk to the upside," said the analysts.
The German bank, which also reiterated its 'buy' rating on the stock, stated that while the risk of further lockdowns would weigh on sentiment, it believes TP's new guidance for 2020 is "very achievable" - especially given exit rates in September.
Looking further ahead, Berenberg stated it also expect Travis Perkins to be a beneficiary of UK government stimulus, as well as its own restructuring.
Analysts at Deutsche Bank lowered their target price on Holiday Inn operator InterContinental Hotels Group from 5,000.0p to 4,900.0p on Tuesday despite the group's "solid" third-quarter trading update.
Deutsche Bank acknowledged that IHG, which published its latest quarterly report card last Friday, saw revenues per available room had fallen 53.4% year-on-year, a mild improvement on the 75% drop recorded in the second quarter.
The German bank also added that IHG's net portfolio had reached 890,000 rooms, up 2.9% year-on-year, with 11,000 rooms opened during the quarter, 14,000 rooms signed and a global pipeline of 286,000 and highlighted that the group's cost-cutting plan of $150.00m was "on track", with 50% of the savings expected to be sustainable in 2021,
Deutsche, which stood by its 'buy' rating on the stock, also pointed out that the group was finally free-cash-flow positive in August and September, with a refinanced a bond in early October improving the global maturity of its debt and allowing IHG to benefit from its $2.9bn of available liquidities.