Broker tips: Essentra, Digital 9 Infrastructure, JD Wetherspoon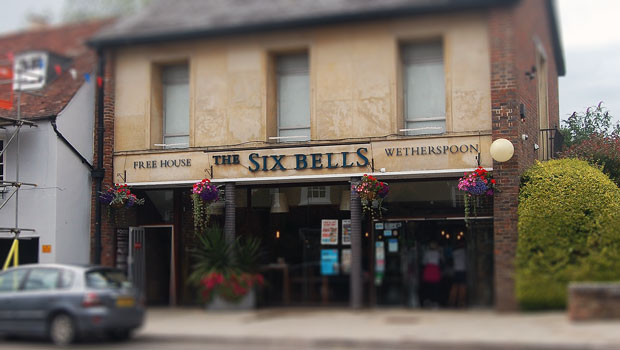 Over at Berenberg, analysts lowered their target price on hardware manufacturer Essentra from 295.0p to 255.0p on Wednesday but said it still sees a "significant medium-term opportunity".
Berenberg said Essentra's recent full-year results offered "a clean picture" of the company in its new form as a standalone components business.
"The components division recorded 12% revenue growth year-on-year (circa 6.5% organic, circa 3% mergers and acquisition, and circa 2.5% foreign exchange) with earnings before interest and tax margins of 18.9%, demonstrating an ability to protect profitability and drive growth despite a challenging macroeconomic backdrop," said Berenberg.
From here, the German bank stated the story was "compelling", with cash disposal proceeds set to be used to restructure the group, invest in a new enterprise resource planning system to drive growth, mergers and acquisitions, and £150.0m of shareholder capital returns.
"A medium-term ambition to triple operating profits offers attractive shareholder returns, if successful. We move our price target to 255.0p (from 295.0p) to reflect updated forecasts and peer valuations," said the analysts, who stood by their 'buy' rating on the stock.
Jefferies downgraded investment firm Digital 9 Infrastructure to 'underperform' from 'hold' on Wednesday, stating a stretched fund-level balance sheet, coupled with a material capex pipeline, was likely to see it syndicate equity stakes in portfolio companies.
"Unfortunately, it would do this from a position of weakness and also likely compound risks to the dividend. Thus, we downgrade to underperform," said Jefferies.
Jefferies noted that DGI9 last reported revolving credit facility drawings of £356.0m and non-recourse vendor financing for the Arqiva acquisition of £163.0m, resulting in total debt of £519.0m, or 42% of gross asset value and 55% of net asset value.
"The current 40% discount to NAV will not support equity issuance, and while there is no immediate refinancing risk given maturities of March 2025 for the RCF and Oct 2026 for the vendor financing…we still see this as a stretched balance sheet," it said.
Analysts at Deutsche Bank hiked their target price on pub chain JD Wetherspoon from 640.0p to 750.0p on Wednesday, stating demand had been "reset".
Deutsche Bank highlighted that Wetherspoon shares were up roughly 52% year-to-date, versus the UK midcap index which was down approximately 2%.
"Markets cheered the H123 results (out Friday last week), with the shares up circa 16% from Thursday's close," said Deutsche Bank.
The German bank said the reason for this was the strength in like-for-like sales growth in the first half, as well as continued momentum into the second.
"Given the run-up in share prices, is the potential for further outperformance negligible?," mulled DB, which also reiterated its 'buy' rating on the stock.