Broker tips: Equiniti, EasyJet, Burford Capital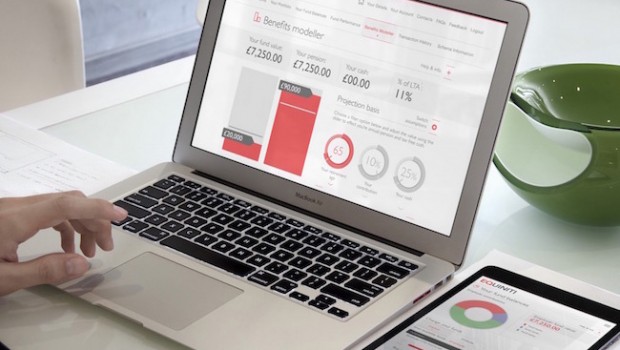 Analysts at Barclays cut their target price for Equiniti's shares on the heels of weaker UK macroeconomic conditions that hit its Pensions arm in the second half of the year, falling interest rates in the States and the drag from foreign exchange rates.
Barclay's new target price equated to a now reduced price-to-earnings multiple of roughly 13.0 times.
"This reflects the lack of consistent delivery and poor forecast management, although we recognise that some factors impacting results are outside of management's control," it said.
The broker's target fell from 300.0p to 235.0p, as its estimates for the company's earnings per share in the 2019 and 2020 financial years were lowered by approximately 4.0% and 6.0%.
Estimates for Equiniti's free cash flow meanwhile were slashed by 31.0% and 18.0%, respectively, due to weaker higher margin and cash generative streams such as interest income and corporate actions.
Barclays also revised its estimate for the company's net debt as a proportion of its earnings before interest, taxes, depreciation and amortisation from 2.4 times to 2.6.
"Once again old demons raise their heads: deteriorating EBITA margins; weak underlying cash flow; rising capital intensity and deteriorating working capital, testing management credibility," the broker's analysts said.
Nonetheless, they also pointed out how Equiniti's core business remained "solid", what with market-leading positions and a good revenue outlook.
Analysts at Canaccord Genuity revised their target price for EasyJet substantially higher to reflect the company's modest fleet expansion in the coming years and, at least in the near-term, heightened industry-wide discipline when it comes to adding capacity.
Regarding the latter, analyst Gert Zonneveld, pointed out the limited growth in European short-haul capacity over the coming winter and told clients that he was anticipating further capacity discipline over the following summer.
In a research note sent to clients, Zonneveld also highlighted the potential contribution to the company's bottom line over the medium-term from the upcoming launch of its new easyJet Holidays product.
His expectation was that easyJet holidays would at least break even during the current financial year.
The analyst also took note of the firm's shift, starting from 19 November, to make all its flights carbon neutral - despite the resulting additional cost of £25.0m per year.
Zonneveld raised his target for the shares from 1,080.0p to 1,036.0p and kept his recommendation for the shares at 'hold'.
"We believe that the improved medium-term outlook improvement justifies a 20% premium to the historical average prospective earnings multiple, which had been under pressure from sluggish economic growth, poor consumer confidence and Brexit concerns," he added.
"Given the strong share price performance over the past couple of months, however, we retain our Hold."
Analysts at Berenberg absolutely slashed their price target on finance firm Burford Capital from 2,070p to 810p on Wednesday following a "tough six months" for the group.
Berenberg said Burford's stock had struggled as concerns mounted that weak corporate governance and flexible accounting had allowed management to exaggerate key performance metrics.
However, now that the dust has settled, Berenberg analysed three specific issues at the firm - its use of mark-to-model accounting, revenue concentration and the composition of its returns.
"We conclude that while the accounting is likely correct,
Burford's returns are heavily concentrated in a low number of investments and a large proportion of Burford's value is driven by the Petersen case, which so far has been one spectacularly successful investment," said Berenberg.
The German bank said that as it awaits further news flow on the topic, it felt that identifying the upside and downside risk from the case was the most useful approach at this point.
"Probability-weighting the two scenarios gives a valuation near the current stock price," said Berenberg, which downgraded its rating on the firm from 'buy' to 'hold'.
"Previously, our forecasts assumed a rate of return that included Petersen and assumed an increasing number of investments contributing materially to revenues.
"Given the apparent concentration of revenue, we have decided to forecast normalised returns from the portfolio and value Petersen separately. This results in reductions to our forecasts for FY 2020 and FY 2021."