Broker tips: EasyJet, Cake Box, Weir Group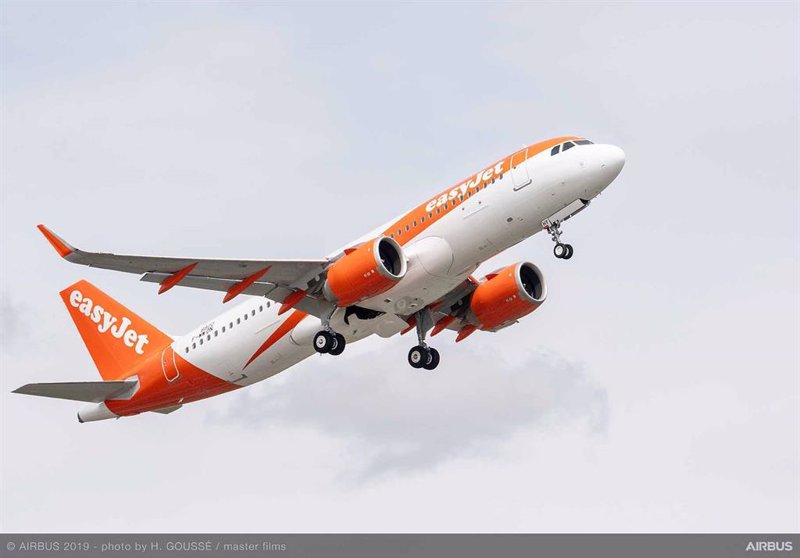 EasyJet will be the UK airline worst affected by the coronavirus outbreak, HSBC analysts said as they kept their 'buy' rating on the London-listed carriers.
HSBC ran three scenarios for European airlines in 2020 following trading warnings and sharp share falls caused by the COVID-19 coronavirus.
The analysts' base case is for 2.5 point falls in load factors and yields from its previous estimates. High- and low-impact scenarios envisage 3.5% and 1.5% cuts to loads and yields respectively. But all the airlines covered will survive while others fail, creating opportunities for those left, HSBC said.
"This is serious," the analysts wrote in a note to clients. "Since COVID-19 spread to Europe, demand for air travel in Europe has weakened broadly. European airlines, which were sanguine about the potential impact of the virus when it was an Asian phenomenon, are now taking radical action, cutting capacity and implementing short-term operating and capital costs."
EasyJet will come off worst from the crisis because of its strong market position in Milan in northern Italy, the worst-affected region outside Asia. HSBC cut its estimate for earnings before interest and tax by 57% and reduced its share price target to £15 from £18.
But the analysts, led by Andrew Lobbenberg, kept their 'buy' rating on easyJet based partly on potential consolidation of carriers and tour operators and a renegotiation of its royalty agreement with founder Stelios Haji-Ioannou.
Analysts at Liberum initiated coverage on bakery chain Cake Box on Tuesday, hitting the group with a 250p target price and a 'buy' rating.
Liberum said Cake Box benefits from being fully franchised, providing it with a capital-light rollout model that will earn it double rates of growth every year for "at least the next five".
Wayne Brown and his team of analysts said Liberum, which was led by its founders and has a proven track-record of expansion, was also blessed with a scalable model and infrastructure able to accommodate a tripling of its estate.
"Cake Box benefits from high growth, which is all funded by its franchisees. A strong working capital profile and limited need for capex means the group generates a ROCE >60% and earns more cash than it needs," said Liberum.
Liberum also said that limited competition and being the only national operator of scale gave Cake Box a "strong market position".
"While barriers to entry are low, we see brand awareness rising from continued expansion. We see numerous positive catalysts from new product adjacencies, routes to market, and channels over time," added the analysts.
"The current valuation does not reflect the quality of the business."
Analysts at ShoreCap raised their recommendation for shares of Weir Group from 'sell' to 'hold' following the company's announcement that it was looking to divest its Oil and Gas unit.
In a research note sent to clients, they said: "Given our concerns over the cyclicality of O&G and now managements addressing the issue with the 'intention to maximise value', we believe now taking a long-term/neutral view is justified."
They also revised their target price for the shares from 1,320.0p to 1,500.0p, using a range for the shares' price-to-earnings ratio of 14.5-16.5 based on their estimates for the company's adjusted 2021 earnings per share.
That included a 10% mark down of its 2020 EPS estimates for the group from 93.9p to 84.1p given the "more challenging O&G market than previously expected", including the impact of the COVID'-19 virus, whereas Weir's guidance had assumed that "underlying demand does not change".
"The O&G tangible asset value of £435m provides a starting point for valuation of the business, but we note that this is based current market conditions," they added.
"Given the current limited visibility in O&G, we expect Weir to follow a medium to long-term disposal plan awaiting improvement in market conditions for the business, thus likely to deliver an acceptable valuation to facilitate the Group's future development and deleverage."