Broker tips: DS Smith, Sumo Group, Burberry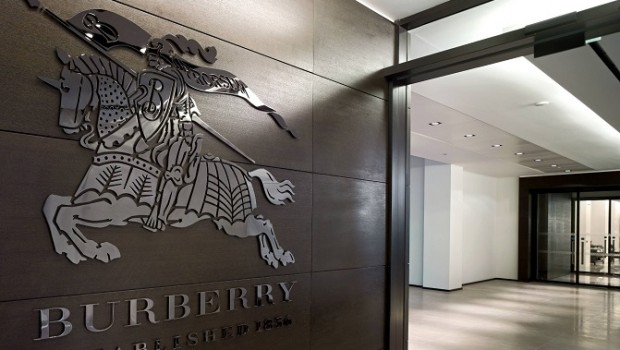 Analysts at Berenberg lowered their target price on packaging business DS Smith from 480.0p to 400.0p on Thursday, stating that there were some "difficulties ahead" to navigate.
Berenberg pointed out that since sharp falls in the final quarter of 2018, DS Smith shares had been "largely rangebound between 320.0p and 380.0p "as the market continued to fret about volume growth, paper prices and margins."
The German bank, which reiterated its 'buy' rating on DS Smith, noted that consensus numbers had steadily moved down, reflecting the market concerns and headwinds coming in the form of macro drivers.
Taking into account the latest threats to global economic growth, most notably the outbreak of the Wuhan coronavirus, as well as currency fluctuations, Berenberg said it was forced to lower its assumptions for DS Smith by 5-10% and cut its price target.
"In the near term, DS Smith will have to navigate the current headwinds. Thereafter, though, we think the positives will start to show through," said Berenberg.
"Despite all this, we still believe the shares are cheap on an absolute basis and relative to peers, and we think the medium-term fundamentals are attractive."
Buy Sumo Group to take advantage of share price weakness, Shore Capital said on Thursday as it upped its rating on the video games developer.
Shore analysts Katie Cousins and Roddy Davidson said Sumo was in a good position to capitalise on strong demand for new games from big games publishers. Apple, Amazon, Xbox and PlayStation all require content for upcoming platform releases, they said.
Sumo shares have fallen from 200.0p – Shore's fair value price – in January to around 160.0p. Shore kept its 200.0p target and upgraded Sumo to 'buy' from 'hold' in response.
The analysts said acquisitions would be an important growth lever and that they would be looking for comments on the deal pipeline at the company's annual results on 1 April.
"The wider industry continues to increase its demand for content and Sumo has also highlighted seeing strong demand for its services," the analysts wrote in a note to clients.
"Sumo is well placed to increase opportunities globally, which is due to a combination of highly skilled staff, proprietary technologies and also the close relationships the company has built with the world's largest AAA games publishers."
Burberry is one of the luxury brands most at risk from the coronavirus outbreak, UBS said as it downgraded the company to 'sell' and slashed its target price by more than a third.
UBS analyst Zuzanna Pusz said Burberry's attempted turnaround was increasingly shaky and that the company would lose sales due to the coronavirus. She reduced her rating on Burberry shares to 'sell' from 'neutral' and cut her price target by 37% to £14.15.
Pusz said Burberry's shares were pricing in gains that were "unachievable given limits to cost cutting and the need to ramp up brand investments". She said the company's momentum was weakening at crucial point in its turnaround plan under Chief Executive Marco Gobbetti.
Burberry warned on 7 February that the coronavirus was damaging sales in China and Hong Kong and that the outbreak had forced it to close more than a third of its stores in mainland China. The FTSE 100 company makes about 40% of its sales to Chinese consumers in China and travelling overseas.
Pusz cut her estimate for 2020 earnings per share to 76.39p from 90.49p. Burberry shares fell 4.5% to £16.57 at 13:16 GMT.
She said it was possible for Burberry to maintain share buybacks of about £150m a year but that it would need to increase investments in the short run.