Broker tips: Domino's Pizza, Mitchells & Butlers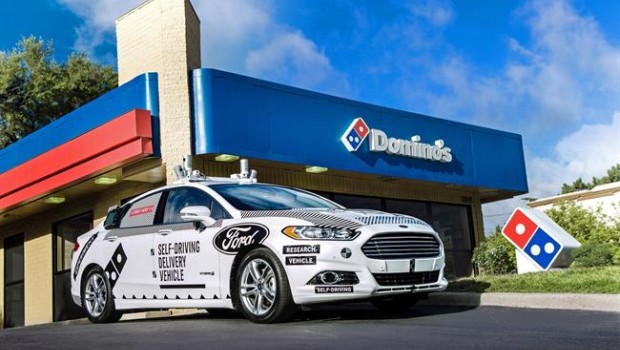 Analysts at Berenberg slightly raised their target price on 'sell' rated restaurant chain Domino's Pizza Group on Thursday, stating that the stock's rise in recent months was "overdone".
Berenberg acknowledged that Domino's shares had "performed strongly" following its third-quarter update on 17 October, in which it announced a plan to exit its international operations.
Domino's noted the exit process had only just begun, something Berenberg said was likely to be "very complex" as it could well involve exiting each market individually.
Although the German bank said the move would eventually remove one of the company's major problems, its analysts still think Domino's recent share price rise was overdone given there had been no detail on how or when the exit will be achieved.
While Berenberg did bump its target price on the firm from 200p to 225p, it also highlighted that the performance of Domino's UK business continued to deteriorate.
Berenberg also said it continues to believe that Domino's ongoing dispute with franchisees will not be resolved without it either giving franchisees better contractual terms or providing "considerably higher" incentives for meeting volume targets and opening new stores.
Over at Canaccord Genuity, analysts raised their target price on pub landlord Mitchells & Butlers from 400p to 530p on Thursday, stating better than expected preliminary results showed the firm was continuing to outperform the market.
Canaccord increased its earnings per share forecasts for Mitchells & Butlers 7.9% to 39.0p for 2020 and 7.0% to 40.8p for 2021.
"M&B's better than expected prelims show that it continues to outperform the market due to a broad-based performance, driven by its Ignite self-help programme," said Canaccord.
"We retain our 'buy' recommendation but hike our target price to 530p from 400p; the agreed bids for Ei Group and Greene King at 38.5% and 51% premiums to their last undisturbed share prices are reminders of the latent value of the asset-intense pubcos in general and M&B in particular."
The Canadian broker also noted that performance across all 14 brands was positive, something which has not happened for "many, many years" according to M&B chief executive Phil Urban.
Premium Country Pubs and Miller & Carter were the stand-out performers.
"This is a good performance. Looking forward, we assume +2% L4L sales growth but 20bps of operating margin erosion in FY20E moderating to a decline of 10bps pa for the outer years. The cost pressures remain intense but similar to last year."