Broker tips: Compass, IWG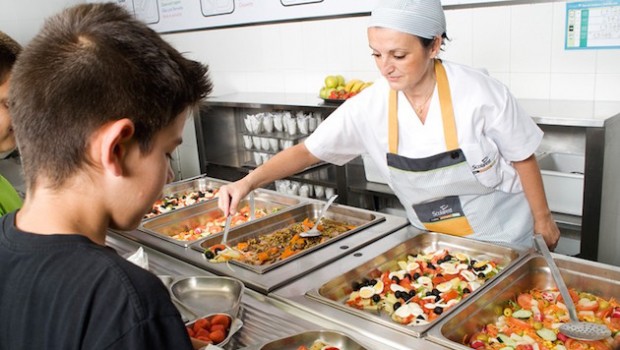 Catering company Compass got a boost on Monday as Bernstein upped the stock to 'outperform' from 'market perform'' and lifted the price target to 1,750p from 1,650p following a recent pullback in the shares and ahead of what it reckons will be a stronger second half.
"We downgraded Compass last October on the reduced likelihood of a 2018 special dividend, caution around the new CEO and expectation of the first margin drop in 12 years at the H1 results. All of this played out: there will be no special return this year, margins contracted inH1 and the stock is down 9% in the last year, underperforming the FTSE 100 by 13%."
However, the second half is likely to see an improvement, Bernstein said, with 5% organic growth thanks to a continued strong North American performance and a recovery in Europe. It also thinks margins will expand again, resulting in earnings per share growth of 15%. In addition, it expects the company to pay another £1bn special dividend next May.
The bank expects Compass to deliver 10.5% EPS growth compound annual growth rate 2019 to 2022. Even with no re-rating, this along with the 2.5% dividend yield will mean a 13% total return.
"Compass remains the structural winner in an attractive market," said Bernstein.
Following IWG's announcement that it had received a takeover approach from one private equity company and proposals from two others, analysts at RBC Capital Markets think there is a "good chance of a deal" for a number of reasons.
With equity markets continuing to remain sceptical in recent months and years, IWG chief executive and founder Mark Dixon has seemingly become increasingly frustrated that the firm's shares had not been valued properly, RBC suggested on Monday.
However, the analysts argued that IWG had not helped itself, given the timing of the warning last year and another cost-driven downgrade during the first quarter of 2018, leading the analysts to believe the business would be "better off in private hands" as it can grow its estate without worrying about short-term earnings per share.
Given the failed Brookfield/Onex approach in 2017, analysts suspect the newly made approaches would make an offer north of 300p per share, higher than the 280p offered last year, and hence "would have more chance of success".
RBC still rated IWG as a 'sector perform' stock, based on "the name" and its "unrivalled market position, significant expansion potential and strong structural growth drivers".
"However, with the company continuing to embark on an aggressive expansion plan, and credibility still low, we believe it will be sometime before the equity market will give the benefit of the doubt.".
RBC left its target price for IWG of 220p unchanged.