Broker tips: Codemasters, Boohoo, M&G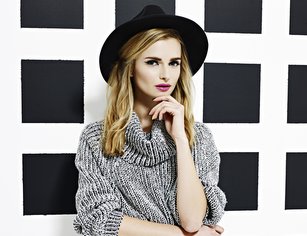 Analysts at Berenberg raised their target price on 'buy' rated games developer Codemasters from 290.0p to 380.0p on Thursday, stating that its acquisition of Slightly Mad Studios was more than "slightly" accretive.
Berenberg said the acquisition had "all the hallmarks of an intelligent deal".
The German bank pointed out that the transaction would not only be accretive to its 2021 earnings per share estimates by 32%, it would also improve Codemasters' strategic positioning, further diversify its revenue streams and provide additional resources for growth.
"Investors should be taking note," stated Berenberg.
On the back of its now higher estimates, Berenberg said Codemasters shares were left trades on a price-to-earnings multiple of only 12x, which was more than 40% below that of its global peers.
"Codemasters' enhanced positioning could ultimately lead to interest from potential acquirers should this discount fail to narrow," said the analysts.
Berenberg said the group was now "an apex predator" within racing games, with lower revenue concentration, better growth opportunities and exposure to all categories of the genre.
"Simply put, Codemasters is an undervalued asset. Buy."
ShoreCap kept the faith in Boohoo even after news that its co-founders, the group's executive chairman Mahmud Kamani and executive director Carol Kane, had reduced their stakes in the online fashion retailer's stock, happily reiterating its 'buy' recommendation.
In a research note sent to clients, analyst Greg Lawless highlighted the growing similarities between Boohoo and its Spanish peer Inditex, the latter of which owned the iconic Zara brand.
"In our view, the Boohoo group has momentum and continues to leverage its multi-brand platform. With seven brands in the portfolio the company is starting to resemble Inditex (owner of Zara) with a stable of eight high street brands," said Lawless.
"We are happy to reiterate our 'buy' rating. Boohoo group remains a key disruptor in UK clothing and this is another good trading update which will reassure investors that the momentum continues."
His comments followed news out earlier in the same session that Kamani and Kane had sold 15.0m shares, representing 4.3% of the group's shareholder's equity, via a placing with institutional shareholders at a price of 285.0p per share, in the process reducing their own stakes to 13.1% and 2.7%, respectively.
They also followed an upbeat trading statement out of the company in which it reported a record 'Black Friday'.
Analysts at RBC started coverage of asset management and insurance group M&G's shares at 'sector perform', telling clients that they were less optimistic than the consensus when it came to the outlook for outflows from the group's funds, although its heritage business was expected to see a bigger-than-expected uplift from mortality releases.
Whereas consensus had pencilled-in net inflows into its asset management arm of £0.7bn and £3.2bn over 2020 and 2021, respectively, the broker was anticipating outflows of £6.2bn and £5.7bn.
Over the past three years, only 15.0% of pooled equity funds that RBC could track were outpacing their benchmark - and performance was often a "strong" lead indicator of flows - they noted.
On the flip-side, M&G's PruFund had outperformed since 2006, but nonetheless.
M&G's heritage business, on the other hand, was highly cash-generative, RBC said, supporting the shares' 7.7% dividend yield.
Furthermore, RBC was anticipating £178.0m of aggregate reserve releases in 2020 and 2021, versus the £147.0m expected by the consensus.
RBC had a 240.0p target price for M&G shares.