Broker tips: Codemasters, B&M, Marks & Spencer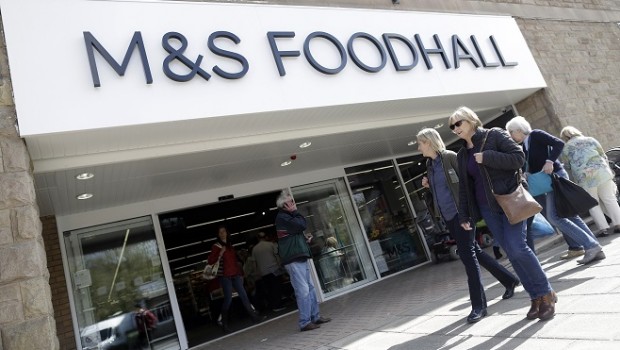 Analysts at Berenberg raised their target price on video games developer Codemasters from 340.0p to 400.0p on Wednesday, stating the group had added "an extra gear" as a result of a new multi-year licence deal.
Berenberg highlighted Codemasters newly signed multi-year licence deal with the FIA World Rally Championship as why it views it as a "solid, but underappreciated" video games company.
The German bank stated the agreement added a further licensed franchise to Codemasters' "rapidly expanding" content pool, supported its medium-term earnings growth and poised the company for a valuation rerating.
"In our view, Codemasters' increasing revenue diversification, potential to benefit from the shifts towards digital sales and continuing high levels of execution are undeserving of its 20% discount to peers," said the analysts.
In addition to upping its target price on Codemasters, Berenberg also reiterated its 'buy' rating on the firm's stock.
Jefferies reduced its rating on B&M shares to 'hold' to reflect gains in the low-price retailer's stock and weaker short-term sales prospects.
B&M has put in a resilient performance during the Covid-19 crisis with strong ambient food sales when households were stocking up and good sales of gardening and DIY goods as restrictions were eased, Jefferies said.
This performance has been rewarded by a rerating of B&M shares when rivals have suffered major downgrades. This will be borne out at the company's results on 11 June but superior earnings delivery will be harder to maintain, Jefferies said.
B&M's seasonal non-food products will be less in demand from July and its lack of online food sales, combined with consumers consolidating their shopping, has made its proposition less attractive, Jefferies said. The broker reduced its rating from 'buy and stuck to its 410p price target for the shares.
Whilst remaining clearly enthused by B&M's longer-term prospects, we see a weakening of UK consumer footfall into discount food offerings as a potential ST [short-term] unknown once the relevance of B&M's seasonal nonfood offering subsides," Jefferies analysts said.
Still at Jefferies, analysts upgraded Marks & Spencer shares to 'buy', arguing investors are underestimating the strength of the retailer's food business.
M&S had a tough end to its the year to the end of March but things are improving in the current year, Jefferies said. The clothing and home business is likely to keep losing market share but food is in much better shape than it was, the broker said.
Jefferies upgraded its rating on M&S shares from 'hold' and reduced its price target to 160p from 230p based on the under-appreciated potential for improved free cash flow.
Food sales were flat in the most recent three weeks, an improvement on the 8.8% drop in the six weeks to 9 May. Sales in the past three weeks would have been up excluding closed cafes and travel locations, Jefferies said.
M&S's balance sheet is solid with £300m of support from the Bank of England's commercial paper purchase scheme and a £1.1bn revolving credit facility. The critical news was in food, where Jefferies expects M&S to grow slightly over the rest of the year.
Earnings per share should rebuild to 11.97p in 2021/22 from 2.41p in the current year, driven by food sales. Free cash flow should grow to £415m in 2021/22 from 333m in the current year and £225m last year, Jefferies said.
"We were impressed with MKS's food progress pre-crisis and are now reassured by its ongoing relevance to UK consumers," Jefferies analyst James Grzinic and colleagues wrote in a note to clients.
"It is difficult to articulate how [clothing and home] will successfully defend share, but a stepped-up shift to a food offering with a stronger USP will make MKS a better business … And the disconnect between equity value and FC [free cash flow] potential is just too tempting."