Broker tips: Centrica, CYBG, Compass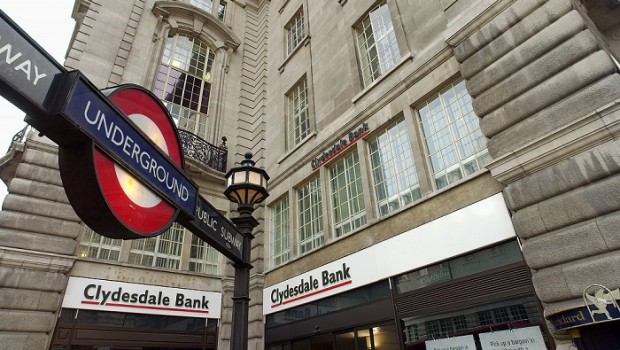 Analysts at JPMorgan downgraded British energy and services firm Centrica to 'neutral' on Monday, noting that price regulation in the UK now looked certain to adversely impact competition, leading to compressed market pricing and lower churn.
JPMorgan feels that while earnings would be hit by the cap, lower earnings volatility and stable customer numbers were expected to provide Centrica with some relief to the cost of its capital and multiple expansion in the operating periods ahead.
The analysts stated that although early data points had been "supportive", they remained mindful that a temporary surge in commodity prices during the third quarter had created, yet another, perfect storm for Centrica, which will likely increase churn.
"Add mild Q1 weather, nuclear outages and softening upstream revenue to the mix and we now see 2019 and 2020 EPS below consensus. Combined with an impending dividend cut, this is unfortunately too much for us to endure," said JPMorgan, which also lowered its target price on Centrica from 150p to 125p per share.
"The writing has been on the wall for the dividend since the 2018 results in February, but outside an abrupt change of fortunes we see earnings and cash flow expectations retreating in the lead-up to the interim result in July."
CYBG shares still look cheap for the patient investors but Investec downgraded its recommendation as it sees little "better value elsewhere" on a 12-month view.
With shares in the FTSE 250 group having rallied strongly since late December, Investec cut the challenger bank to 'hold' from 'buy' and set a new target price of 230p.
Following the merger between the Clydesdale Bank and Yorkshire Bank owner with Virgin Money, full synergies are not expected until the 2022 financial year, though Investec's analysts forecast progress with some aspects will be relatively slow, while there will be continued pressure on net interest margin.
While CYBG missed out on initial awards from the RBS alternative remedies scheme, it has applied under the second round and could also make use of the incentivised switching scheme, which will have £350m of money from RBS to help redistribute SME customers around to challenger banks.
"For CYBG, there is a clear opportunity to secure new liability-rich customer relationships, accelerate growth and rebalance the group away from mortgages," the analysts said, with interim results in mid-May and a capital markets day in June
"For the patient investor, we think CYBG offers further upside potential, but after a 26% return since 27 December, on a 12-month view, we see better value elsewhere."
Outsourcer Compass was under the cosh on Monday as Barclays downgraded its rating on the stock to 'equal-weight' from 'overweight' after 10 years.
"We have been long-term supporters of Compass and its relative strengths versus the rest of the sector," it said.
"However, we believe the valuation has now reached levels that make the upside feel more limited on a 12-month view."
Barclays said it was more cautious on the stock in the short term.
"While we expect another excellent quarter of organic growth when the company reports on 15th May (Q2 6.1% versus company-provided consensus of circa 5.5%), we are more negative about margins," it said.
Barclays upped its price target on Compass to 1,850p, from 1,770p.