Broker tips: Capital & Regional, Morrisons, William Hill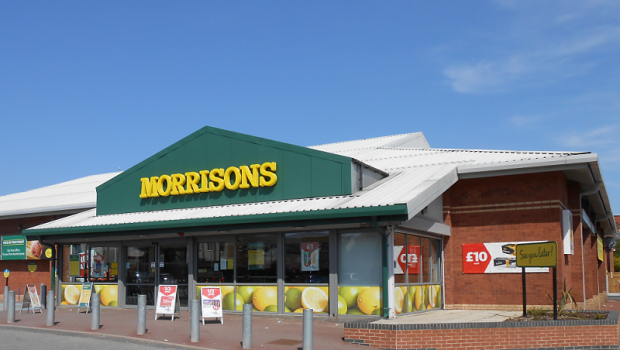 Analyst at Berenberg slashed their target price on real estate investment trust Capital & Regional from 100.0p to 50.0p on Wednesday, stating "leverage concerns" were growing.
Berenberg said Capital & Regional's community-focused shopping centre assets were better placed versus peers but stated that they would not be immune from further occupational and valuation distress.
With loan-to-value at 57.0%, the German bank expects valuations to likely weaken further and force LTV to 61.3% by December and 67.0% by the end of 2022.
Berenberg acknowledged that central cash reserves at the firm were likely to be "sufficient" to remedy any debt covenant breach in the current year, but warned that there was a "significant risk" that a breach will occur in 2021 - when further waivers cannot be agreed.
"This would result in either the surrender of assets to lenders or another, highly dilutive, balance sheet recapitalisation," said the analysts, which also reiterated their 'hold' rating on the stock.
"While our forecasts assume that central cash is sufficient to cure any breach across our forecast horizon, tolerances in assumptions are tight."
Investors should steer clear of UK food retailers, JP Morgan said as the bank downgraded Morrisons to 'underweight' and cut its share price target for the supermarket group.
JP Morgan cut its rating on Morrisons' shares from 'neutral' and reduced its price target to 160p from 175p based on a bleak view of the sector and the company's own prospects. Morrisons shares fell 3.1% to 172.65p at 13:42 BST.
Shoppers are continuing to shift to online and convenience and Brexit will add to costs, JP Morgan said, adding that Morrisons, Tesco and Sainsbury's had changed management and Walmart was looking at how to divest Asda.
Morrisons' first-half results and outlook were within expectations but profit fell 25% from a year earlier, JP Morgan's Borja Olcese said. Earnings were almost flat excluding business rates relief and coronavirus costs despite like-for-like sales up by double figures. This was worrying, he said
With fewer employees per square foot than competitors, leaving it less room for "self-help", Olcese said. Brexit could put pressure on tariffs and labour for the sector and Morrisons has not got many cash flow improvement options left, he said.
We see momentum slowing down combined with little further self-help," Olcese said in a note to clients. "This should trigger an inflection in capital returns. We sit below the market and believe shares are expensive … We would continue to avoid the UK."
Analysts at Deutsche Bank upped their target price on bookmaker William Hill from 160.0p to 271.0p on Wednesday after some positive deal news from across the pond.
Deutsche Bank said William Hill's partnership with Caesars in the US had taken "a big step forward" following the announcement that the casino operator and entertainment group had signed a co-exclusive deal with ESPN, the US' number one sports broadcaster.
"We see this deal with ESPN as potentially transformational for William Hill's positioning in the nascent US sports betting market," said the analysts, who also reiterated their 'buy' rating on the stock.
"We raise our William Hill Target Price from 160p to 271p to reflect the rising value of its US business, and this still puts the US valuation at a significant discount to the market leaders FanDuel and DraftKings."