Broker tips: Capita, InterContinental Hotels, Eurocell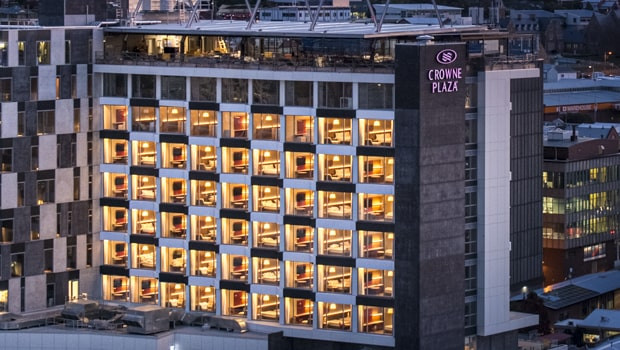 RBC Capital Markets upgraded outsourcer Capita on Thursday to 'outperform' from 'sector perform' and lifted the price target to 70.0p from 55.0p, saying it was "one for the brave".
The bank said Capita was not without risks but warned there were signs of stabilisation, stating the firm's balance sheet was de-gearing, with further disposals to come as the business simplifies.
"Whilst it remains in the 'uninvestable' camp for many, we have reworked new divisional numbers, cashflow and valuation and now see enough upside on a risk-reward basis," RBC said.
The bank noted that it has attached a "speculative risk" qualifier to its rating.
Jefferies urged investors to 'buy' InterContinental Hotels as the broker chose hotels as its top subsector in the leisure industry.
After a lacklustre 2021, European hotel shares are likely to perform well in 2022, Jefferies said. It based its recommendation on a recovery in US hotel footfall and higher internet searches and web traffic.
Operators with US exposure will outperform and the market may consolidate in 2022 as well, the broker said. Jefferies upgraded IHG two notches from 'underperform' based on the company having 60% of its rooms in the Americas and increased its price target for IHG shares to £57.50 from £37.50.
In a note to clients, Jefferies analyst James Wheatcroft said: "We expect operators with US, domestic and/or leisure exposure to continue to outperform in 2022. We push market consolidation expectations into 2022 too. Asset owners may attract more investor interest in an inflationary backdrop. For better-positioned operators, we expect debate around shareholder returns to reemerge."
Analysts at Berenberg slightly lowered their target price on UPVC products supplier Eurocell from 360.0p to 340.0p on Thursday despite the group delivering "another solid update".
Berenberg stated that Eurocell's recent trading update was a "good" one, with the firm maintaining guidance despite significant inflationary pressure.
However, the analysts pointed out that Eurocell's shares had de-rated by 23% in recent months, opening up an "attractive entry opportunity", especially with the company's turnaround "progressing well", continued outperformance driven by market share gains and favourable sustainability credentials.
Although the German bank reiterated its 'buy' rating on the stock, it said it had chosen to trim its price target on Eurocell's shares as the relative multiple-based element of its valuation methodology was affected by recent market moves.
Berenberg also stated that Eurocell's outer-year forecasts were still undemanding, with its 2022 full-year forecasts implying that revenue will be broadly flat year-on-year despite some annualisation from price increases in 2021 and roughly 3% in incremental growth from its branch rollout programme.
"We highlight that between 2016 and 2019, Eurocell delivered a 6.5% organic revenue CAGR, significantly outperforming its end-markets. We believe this outperformance is not reflected in consensus. We also expect margins to benefit from the recent investment in a new warehouse, which is now complete. We forecast adjusted EBIT margins to recover to 8.9% in 2022E, still 220bp below 2017 levels. We believe risk is skewed to the upside."