Broker tips: British American Tobacco, Sophos, Hastings Group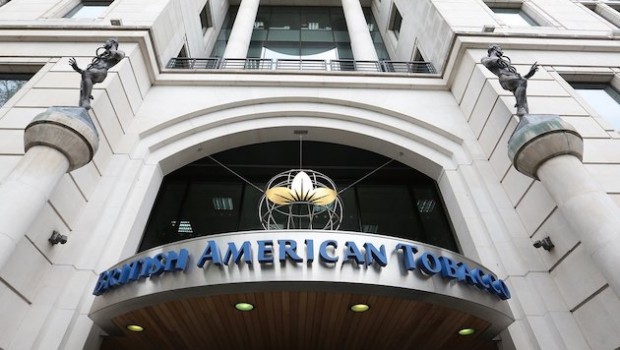 Morgan Stanley has backed the household, personal care and cosmetics sector – but sounded a note of warning about tobacco companies.
In a note assessing European staples, Morgan Stanley said that heading into the second half, "we remain positive on the attractive HPC sector".
It cited a number of reasons, including companies enjoying "a margin sweet spot in the second half, as pricing sticks and volumes hold up. With the sector on record high margins but offering more subdued topline growth, we expect the margin windfalls to be reinvested for growth."
But Morgan Stanley also said it was "treading cautiously in tobacco, where we see sector-specific structural headwinds."
Morgan Stanley remains 'underweight' on British American Tobacco, noting that the company had "limited visibility on growth sustainability" despite moving into fast-growing new categories like vaping.
The bank said: "We like BAT's market leadership position in more than 50 markets, strong brands and diversified product range. However, in our view BAT is at risk from any potential implementation of a nicotine reduction policy before 2040."
Analysts at JP Morgan reiterated their 'overweight' stance on shares of software maker Sophos, telling clients that the re-acceleration in billings over the first quarter of the new fiscal year supported confidence in the medium-term thesis for the stock.
With billings up by 9% to $183m at constant currencies, the analysts said they took confidence "that the worst was over, and that from here Sophos is on a much better track."
"Q1'20 was a key inflexion point, underpinning our confidence in the medium term investment thesis," they said to clients in a research note.
On the back of the above growth, they bumped up their estimates by 1.0-3.0% over fiscal years 2020-22 and nudged their target price higher from 480.0p to 490.0p.
The 118% renewal rate seen during the first quarter - a 300 basis point improvement from a year ago - was a "good baseline start to the year" they added, explaining that it should ultimately drive a sequential quarter-on-quarter improvement in billings through fiscal year 2020 helped by its new products, EDR and v17.5 XG Firewall.
From a valuation perspective, they pointed out that the shares were trading at an EV/Sales multiple of 3.7 and 3.4 for 2019 and 2020, respectively and on 20-22 times the shares' enterprise value-to-earnings before interest, taxes, depreciation and amortisation multipl, both of which were at the lower end of their historical ranges.
"This should improve if Sophos executes against our expectations for sequential billings acceleration QoQ throughout FY20."
Analysts at RBC Capital Markets lowered their target price on British insurance outfit Hastings Group from 225p to 200p on Monday, reflecting lower estimates for 2020.
RBC, which kept its 'sector perform' rating on the stock unchanged, reduced its earnings estimate on Hastings by 10% for 2019-21E as a result of a two percentage point increase to its loss ratio assumptions for the insurer.
The Canadian bank also slightly reduced its profit commission estimates and increased its assumed expenses to reflect a change in UK law restricting VAT recoveries and increases in underwriting levies.
The analysts said Hastings had been "one of the faster-growing motor insurance companies in the UK in the last four years" despite operating within a "challenging market".
But with premium growth now reducing from 21% in 2017 to 6% in FY19-20E, with a worse outlook for 2019, RBC felt Hastings was unlikely to meet its ambition of increasing its number of live customer policies from 2.7m to 3m during 2019 and now expected this to be achieved during 2021.
RBC also highlighted that Hastings expected to see expense improvements following the implementation of its new underwriting system, Guidewire, something it thinks will actually result in higher expense ratios for 2018-19, driven by higher amortisation.
"We value Hastings using a price to earnings multiple of 10.5x applied to our 2020E IFRS earnings. The P/E multiple is broadly in line with the UK motor sector exc Admiral. Our price target of 200p supports our Sector Perform rating," concluded RBC.