Broker tips: Boohoo, Yellow Cake, WPP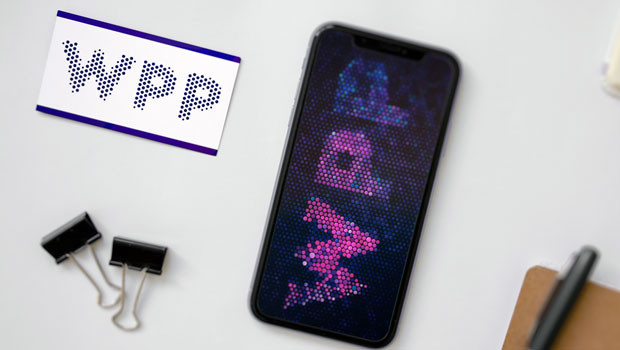 Shore Capital has reiterated a 'buy' rating on Boohoo despite the fast-fashion retailer cutting its sales guidance for the year.
Boohoo said on Tuesday that group sales would decline by 12-17% in the year to 28 February 2024, much lower than previous guidance of sales decrease of up to 5%, due to a slower-than-expected volume recovery and the continued targeting of more profitable sales within its labels.
As a result, Boohoo's share price dropped 9% but Shore Capital highlighted that the targeted approach to more profitable lines should boost profitability.
Meanwhile, Boohoo's financial standing "appears resilient", the broker said. It has a strong balance sheet and significant liquidity position of £290.0m, with net debt in line with guidance, which allows the company to make ongoing investments in growth-focused projects.
"Significant investments in areas such as best-in-class logistics and in-house technology platforms have been facilitated by a robust cost savings programme, earmarking over £125.0m of annualised cost savings across various domains for FY24F and FY25F," Shore Capital said.
"In our view, the group remains steadfast in its medium-term objectives, leveraging cost savings and operational efficiencies to fund strategic initiatives. These are aimed at restoring growth and profitability."
Berenberg has hiked its target price for Yellow Cake by nearly 20% after the uranium developer raised $125.0m in a share placing last week.
Yellow Cake announced on 27 September that it was having a capital raise worth $125.0m through the issue of 18.7m shares at 550.0p per share – a move that Berenberg said was "taking advantage of an attractive market".
"The proceeds will be used to acquire circa 1.5m pounds of physical uranium (U3O8) from Kazatomprom as part of its $100.0m annual option to acquire physical uranium at the circa 12% in-the-money price of $65.50 per pound," Berenberg explained.
The funds will also be put towards working capital and general corporate costs, and to "potentially fund opportunistic additional purchases of uranium", according to the company.
"This allows Yellow Cake to further capitalise on tight spot volumes, which can keep prices elevated," said Berenberg, which raised its target price on the stock from 550.0p to 658.0p.
Citigroup has reiterated its 'buy' rating for advertising giant WPP despite cutting its organic sales forecasts, saying the recent underperformance of the stock was unwarranted.
The stock has fallen around 25% over the past six months, with the share price touching a three-year low of 703.2p on Tuesday.
As a result, Citi cut its estimates for organic growth and expects the firm's full-year performance to be at the bottom end of new guidance for 1.5-3% in 2023. However, due to FX moves, the bank still raised its headline forecasts by around 2% in the medium-term.
"The intriguing thing is that the market appears to be 'selling first and asking questions later' – something that has served it well over time but which may be harsh given the same analyses that suggest deterioration 3Q on 2Q would imply an inflection in 4Q on 3Q," Citi said in a research note.
"Moreover we see optionality in the form of the 40% stake in Kantar which has value but is not contributing to earnings and, as such, is not captured in the headline circa 7.0x price-to-earnings."