Broker tips: Blue Prism, Aston Martin Lagonda, JPJ Group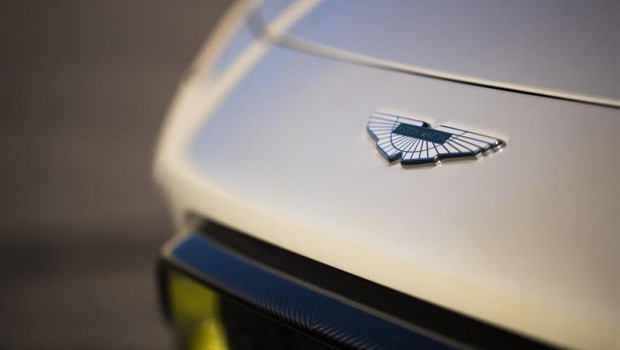 Analysts at Berenberg initiated coverage on British software company Blue Prism at 'hold' on Tuesday, noting that despite an "exceptional growth story", adverse issues were emerging.
Berenberg acknowledged that for the last few years, Blue Prism had been "a hyper-growth story", with the rapid global growth of robotic process automation (RPA) software driving a "spectacular" 109% compound annual growth rate in sales between 2015 and 2018.
However, despite the strong use cases and high theoretical return on investment of RPA technology, Berenberg's analysts believed that the outlook would become "tougher" as the opportunity matured.
The German bank also noted that there appeared to be emerging scalability problems with RPA technology and that Blue Prism remained under "intense competitive pressure", including from the likes of UIpath and Automation Anywhere.
"In our view, both these factors represent a substantial risk to current expectations and investors should be aware that the days of RPA hyper-growth could be behind us," said Berenberg.
The German bank pointed to the uncertainty around the future for RPA and Blue Prism as its reasoning for starting the group off with a 'hold' rating and a price target of 1,200p.
Credit Suisse downgraded its rating on shares of Aston Martin Lagonda to 'neutral' from 'outperform' on Tuesday, slashing the price target to 529p from 1,630p.
The bank said it was cutting its volume and pricing assumptions and its EBIT forecast for 2019 following the company's profit warning last month.
"We expect net debt/EBITDA leverage at 2.9x by end-2019. If the economic environment deteriorates further, a capital increase might be needed to deleverage the balance sheet, in our view (management clearly said that this is not planned)," it said.
CS noted that since its initiation of the stock, softer demand and volatility in working capital have driven a £360m increase in its 2022 net debt forecasts.
"This incremental balance sheet risk, slower growth profile and delay to initial profitability leads us to reconsider the appropriate valuation multiples," it said.
"The profit warning reflects weakness in demand. We believe that this does not reflect a weak brand but, rather, high UK exposure. If AML had Porsche's geographical mix, Q2 sales would be up 21% (not the reported 4%), all else equal."
Analysts at Canaccord Genuity reiterated their 'buy' rating on bingo and casino games operator JPJ Group on Tuesday as the group turned in first-half results that came in ahead of their expectations.
JPJ saw revenues increase 14% and underlying earnings grow 2% in the first half of its trading year, primarily reflecting "continued outperformance" in its Vera&John unit where revenues were up 55% to £37.6m.
With JPJ's board remaining confident in its full-year outlook for EBITDA of £96.5m, Canaccord increased its forecast for underlying EBITDA by £3.5m to £100.0m and its pro-forma 2019 EBITDA estimate to £154.9m.
"Our FY20-21 forecasts are unchanged but there is clearly a strong foundation on which to build given the top-line momentum in both JPJ and Gamesys," said Canaccord.
"The stock trades on 6.0x FY20 EV/EBITDA with a 17.0% FCF yield, too cheap for quality earnings growth, in our view, and at a discount to the peer group average of 6.8x."
The Canadian broker acknowledged that the operational environment in the UK remained "challenging", as evidenced by ongoing media coverage, but said that with JPJ's stock trading at its current multiples, it was "too cheap for quality earnings growth".
In addition to maintaining its 'buy' rating on the stock, Canaccord also reiterated its 1,310p target price for JPJ.