Broker tips: BHP, Rio Tinto, Anglo American, Ferrexpo, Burford Capital, Diploma, Persimmon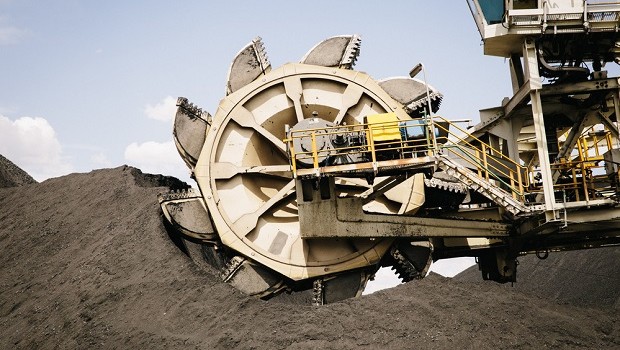 Liberum downgraded its ratings on a host of mining stocks on Thursday as it refreshed its bear case on iron ore, noting that credit growth is not fuelling Chinese property sales as in previous cycles.
The broker said the Chinese data dump in July confirmed that the out-of-cycle rally in Chinese property construction has likely peaked and along with it, iron ore demand.
"Iron ore is the only one of the four major commodities to still be trading well above its cost structure and we see limited price elastic supply above $50/t," it said.
Liberum downgraded its second-half forecast from $90 a tonne to $75/t and said it expects prices to average $50/t next year as Chinese steel consumption turns negative.
It downgraded BHP, Rio Tinto and Anglo American to 'sell' from 'hold', cutting the price targets to 1,400p from 1,800p, 3,300p from 4,500p and 1,500p from 2,200, respectively. It also downgraded Ferrexpo to 'sell' from 'buy' and reduced the price target to 165p from 300p.
Liberum said there were still "significant" downgrades to wash through.
"Moving EBITDA from spot ($88/t) to our 2020 forecast ($50/t) sees declines of 37%for BHP, 51% for Anglo, 59% for Rio and 29% for Ferrexpo. The stocks will re-rate into the declines, but we still see downside of 15-25%."
Analysts at Jefferies reiterated their 'buy' recommendation and 2,400p target price for the shares of litigation finance specialist Burford Capital, telling clients that the company remained the long-term leader in that "large, under-penetrated" market, further highlighting the "attractive, uncorrelated" returns on offer.
According to analyst Julian Roberts, the Burford Capital's reporting of returns statistics was "accurate" and he had no concerns around the company's liquidity.
Roberts did welcome the recent governance changes announced by the firm, calling them "overdue", and said that more could be done on the disclosure front in order to rebuild investor confidence.
Nonetheless, he said that, despite the recent increase in the company's cost of capital, the business was "unchanged" and did not require any additional capital.
"We think the operational business and its prospects are unchanged from three weeks ago," he said.
Indeed, the analyst said his estimates were "nearly unchanged" and welcomed Burford's plans to pursue a listing in the States.
"We continue to see 2020 as an inflexion year when balance sheet recoveries could overtake deployments (as was the case in H1 2019)."
In particular, Roberts highlighted how the underlying business was better understood by those who interacted directly with Burford, including its customers, lawyers and the judiciary - than by most equity or debt investors.
Analysts at RBC Capital Markets hiked their target price on technical products and services supplier Diploma on Thursday, citing its strong positions in niche markets, its continued high returns and its ability to augment underlying growth with bolt-on/in-fill deals.
RBC, which kept its 'sector perform' rating for Diploma unchanged, adjusted its forecasts for the group to reflect its acquisition of Virginia Sealing Products and some recent forex movements.
"We assume current spot rates continue going forward, which is a big positive given 80% of revenues are non-UK. Our EPS forecasts move up 1% for this year and 7% for next as a result," said RBC.
The Canadian broker noted Diploma was still facing some cyclical concerns but felt the fact that it was "a diverse business by end markets and geographies" and that products were primarily geared to customers' operating rather than capital budgets provided some "defensive qualities".
"At H119, management talked about some early signs of slowing in the industrial seals market and given this and Brexit uncertainty, we have some slowdown in organic growth factored into our forecasts - we forecast 4% in H219 and 3% in 2020 vs the 6% delivered in H1."
On the positive side, RBC said "a choppier economic outlook" had the potential to unlock more acquisition opportunities.
"We continue to like Diploma for its strong positions in relatively defensive, niche markets, its continued high returns and the ability to augment underlying growth with bolt-on/in-fill deals," said RBC.
"However, we see the valuation as up with events and already discounting further acquisition potential."
The increase in its target price from 1,280p to 1,400p reflected the EPS estimate increases, but the broker noted that if the group could spend £50m on mergers and acquisitions its valuation would increase by roughly 200p per share.
Analysts at Berenberg raised their price target on British housebuilder Persimmon slightly, from 2,470p to 2,490p, on Wednesday, crediting the group for continuing to work hard to improve its "image problem".
In a research note dated 21 August but published on Thursday, Berenberg admitted that increased investments in customer service and satisfaction would depress volumes in 2019, its analysts expect this to be "a temporary blip" and anticipate that volumes will begin to recover "in 2020 and beyond".
In the meantime, Berenberg said Persimmon's "sector-leading landbank", which allows it to operate in areas of the country with strong demand and underlying house price inflation, would help it continue to deliver sector-leading returns.
The German broker also highlighted that Persimmon continued to operate with "one of the strongest balance sheets in the sector", with net cash after its 2 July dividend payment of £350.0 m estimated to be roughly £470.0m. The analysts also forecast a £900.0m cash balance at year-end.
The analysts said: "The current capital return programme, which supports the current 13% dividend yield, is due to end in 2020. However, with management targeting net cash of c£750m and assuming the market remains solid, we see scope for increased capital returns.
"With the shares trading at a 35% discount to recent history and offering a 13% dividend yield and 14% FCF yield, we reiterate our 'buy' recommendation and nudge up our price target to 2,490p."