Broker tips: Barratt Developments, Sumo Games, PageGroup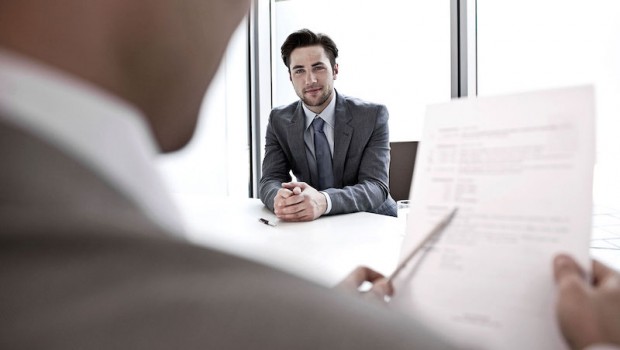 Analysts at Morgan Stanley bumped up their target price for shares of Barratt Developments from 625p to 675p, following what they termed a "robust" full-year trading update and inexpensive valuation relative to peers, but remained a tad more cautious than the company when looking out to the medium-term.
Assuming volume growth of 3-5%, as per the own company's guidance, house price growth was in line with inflation and a normalised price-to-earnings multiple of 10, then the shares might rise past 700p, equating to more than 20% potential upside, they said.
However, MS said there was another ingredient that would be needed in order to catalyse gains - a broader improvement in confidence.
Previously analysts Christopher Fremantle and Jonathan Walker had been forecasting negative volume growth of 2.0% for the financial year ending in June 2020, but no longer, given the company's guidance.
Instead, they were now assuming 2% volume growth, in line with Barratt's own guidance.
"Our forecasts remain below volume guidance medium term given our expectation of a slowdown in demand (Exhibit 2),and are still below guidance on margins,given our expectation that flat house prices and sustained cost inflation will offset underlying margin improvement medium term," said the analysts.
Regarding the company's relative valuation, the analysts said that based on balance-sheet metrics Barratt was the cheapest homebuilder in their coverage universe, changing hands on 1.4 tangible book value with "better earnings momentum, and more room than peers to improve margins and returns, in our view".
MS reiterated its 'overweight' recommendation on the shares.
Berenberg downgraded its recommendation for shares of Sumo from 'buy' to 'hold', telling clients the in the medium-term, the best-placed publishing companies in the UK games sector would be those that managed to keep their intellectual property close to their chests.
It also pointed out rumours that Google's new streaming video games platform, Stadia, which was due to roll-out in November, might afford each publisher the ability to have their own channel on it.
"Stadia's approach appears to us to be a lot more publisher/developer friendly," they said.
Coincidentally perhaps, Sumo had recently announced that three of its newest gaming projects would feature Apple's Arcade platform.
But while Apple appeared capable of offering a lot more exclusive games than Google, "publishers may have to give up ownership of IP rights, even if only temporarily, to be involved."
On the back of the recent sharp rise and ensuing correction in its shares, Berenberg downgraded Sumo, but kept Codemasters and Frontier Developments at 'buy' with estimated fair value targets of 291p and 1,304p, respectively.
Analysts at Jefferies cut their target price on British recruitment business Pagegroup on Thursday, noting that a struggling global labour market throughout June had led it to downgrade its earnings per share estimates for the group by 5-7%.
Jefferies said assessing recruiter fair value at this stage of the economic cycle was "a challenging exercise".
However, the broker highlighted that China had been impacted by tariff discussions, Benelux data was weak as automotive supply chain issues rippled across Europe, German momentum appeared to remain tough in June and into July and US temp volumes recorded no sequential growth since last autumn, despite the positive overall non-farm data.
"This has created an air-pocket of fragile sentiment for perm activity – corporates are taking longer to hire and candidates are reluctant to part with existing employers – so Page's perm fee growth slowed in Q2 but temp accelerated," said Jefferies.
Jefferies did note that easing of European monetary policy, US interest rate cuts, US/China tariff discussions, Brexit negotiations and s potential stimulus as Donald Trump seeks re-election in 2020 were all likely to influence recruiter share prices in the second half of the year.
"We anticipate a further deceleration in net fee growth to 4% in Q319F followed by modest reacceleration, which is achievable if Europe avoids recession and economic momentum is sustained in the US and LATAM, but recruiters have no order book so visibility is limited."
Jefferies, which reiterated its 'buy' rating on Page despite cutting its price target on the firm from 590p to 540p, anticipates a 4.3p interim dividend from the group and an 18p special dividend - which equates to a 5% yield at its current share price.