Broker tips: Avast, Smith & Nephew, Vistry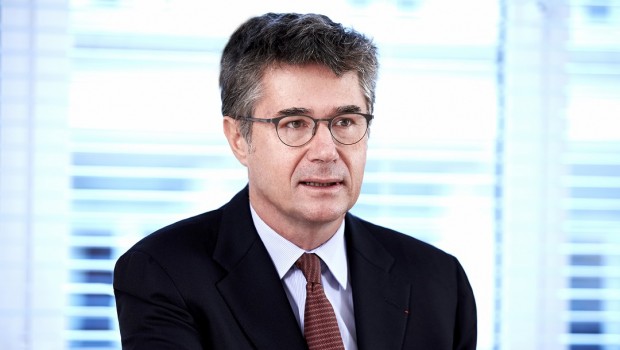 Peel Hunt upped its price target on cybersecurity company Avast to 355p from 322p on Friday, citing higher revenue expectations as people spend more time on their computers due to the Covid-19 pandemic.
The broker, which rates the stock at 'sell', said it also expects Avast to continue to benefit from the growing demand for privacy products.
Peel said that as Avast mentioned in its first-quarter trading update, the impact of Covid-19 has been net positive, as it has for competitors such as Kape.
"Although" Avast experienced weaker trends in small and midsize businesses (SMB) and its indirect channel was hit by lower ad spend, the desktop unit outperformed, meaning the net impact was positive given the latter's size.
"We expect these benefits to continue over the following quarters, as revenues are recognised over the contract length, typically one year or more."
As a result, the broker upgraded its FY20 adjusted revenue estimate from $874.7m to $896.9m.
"However, we still believe long-term risks remain and are not priced in sufficiently," it said.
Analysts at Berenberg slightly lowered their target price on medical equipment manufacturer Smith & Nephew from £21.65 to £21.50 on Friday, stating Covid-19 had raised questions regarding the group's future.
Berenberg had questioned how far would revenues would fall as a result of the coronavirus pandemic, how quickly they could recover once lockdown measures began to ease and what "the new normal" would look like for S&N.
The German bank said its first question was "definitively answered" by S&N's 47% decline in revenue seen in April, while the second was confirmed by June when revenues were down just 12% year-on-year.
However, Berenberg said its third question remained unanswered, but as a relatively economically insensitive business, it continues to believe revenues and profits will return to pre-Covid-19 levels in 2021, assuming the pandemic is brought under control that is.
At a 2021 price-to-earnings ratio of 18.3 times underlying earnings, the analysts said this growth potential was not reflected in the shares, leaving it with just one conclusion on the stock - 'buy'.
Citi downgraded its stance on shares of Vistry to 'neutral' from 'buy' on Friday as it tweaked its estimates to reflect "a slower fixed cost absorption on the back of the Covid-19 disruption".
The bank said that with management focus clearly on integration, delivery of synergies and deleveraging, the housebuilder is less likely to benefit from the potential demand boost in the short term driven by the recent stamp duty cuts.
"As a result, we see limited upside on volume performance near term and risk-reward looks less attractive in this context," it said. Citi said it sees better value elsewhere in the sector.
On Thursday, Vistry reported a slump in first-half housebuilding revenue but pointed to a second half recovery on the back of improving demand as the coronavirus lockdown eased.
Britain's housing market was shuttered during the two month lockdowns, but construction and sales activity had improved since mid-May and Vistry said it expected the stamp duty exemption announced by the government on Wednesday would support buyers in the months ahead.