Broker tips: AstraZeneca, Synthomer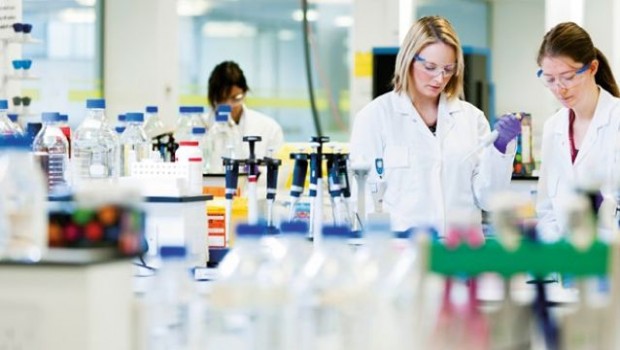 JP Morgan has reiterated its 'overweight' rating on AstraZeneca, arguing that it has the strongest growth outlook of all the European drugs majors.
The bank, which has a target price of 7,900p on the blue-chip pharmaceutical company, hosted a conference call with AstraZeneca chief executive Pascal Soriot on Friday.
In a subsequent note published on Monday, JP Morgan analyst James Gordon said: "Soriot described Astra's very strong topline growth outlook, driven by numerous recent positive clinical trial datapoints for new launch products and recent positive late-stage pipeline datapoints, with plenty of further late-stage assets to sustain the recent run of positive news flow into 2020."
Addressing profits, Gordon added: "Soriot will benchmark Astra's long-term operating profitability potential against peers such as Novartis Pharma and Pfizer, with significant leverage over selling, general and administration expenses and continued investment into R&D."
He concluded: "We continue to see Astra offering the strongest topline and bottom-line growth outlook in EU large-cap pharma."
Separately, AstraZeneca said on Monday that the US Food and Drug Administration had granted fast track status to its diabetes treatment Farxiga for the treatment of heart failure in adults with specific types of heart failure.
Analysts at Peel Hunt trimmed their target price for shares of British chemicals firm Synthomer from 450p to 435p on Monday, noting that opportunities stemming from its proposed acquisition of OMNOVA Solutions should offset weak European demand.
Peel Hunt said there were no signs of a pick-up in European industrial activity in the third quarter and, as a result, felt it was "prudent" to trim its full-year forecasts on the firm.
However, while Peel Hunt expected that trading for Synthomer's European-focused Styrene Butadiene Rubber (SBR) unit would remain "challenging" in the second half of the year, it felt that the synergies from the purchase of OMNOVA and an eventual recovery in European demand would drive a re-rating in the shares.
The broker also updated its model for the group's recent rights issue.
"We have reduced our FY19 and FY20 PBT forecasts for Synthomer, ex-OMNOVA, by 5% & 3% respectively, to £135m (30.5p) and £150m, but have now adjusted our model for the recent £204m rights issue and are assuming a full-year contribution from OMNOVA in 2020," said analyst Dominic Convey.
Including OMNOVA, Peel Hunt now forecasts full-year 2020 pre-tax profits of £178m but also expects the transaction to increase group net debt towards £700m at the end of 2019, to approximately 2.8 times underlying earnings on a pro forma basis.
"We expect progress on the OMNOVA synergies, steady de-leveraging of the balance sheet and ultimately an improving outlook for European industrial demand to drive a justified re-rating," concluded Convey, who stood by his 'buy' recommendation on Synthomer.