Broker tips: Ashmore Group, IAG, SIG, Purplebricks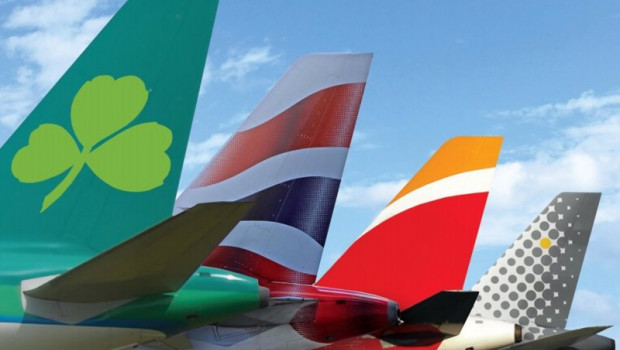 Analysts at Berenberg slightly lowered their target price on investment manager Ashmore Group from 340.0p to 330.0p on Friday, stating margin pressures were now compounding net flow risks.
Berenberg said its 'sell' rating on Ashmore was predicated on its view that weak investment performance would constrain flows over the next few quarters, adding that it now expects full-year 2022 consensus net flows to fall 5%, driving further underperformance.
The German bank then added that the revenue risk was now compounded by recent margin disappointment, which alone "should drive 3-4% earnings per share downgrades".
Since 2017, management fee margins declined by 5% pa, with a 6% decline in external debt, 3% in local currency debt and 3% in blended debt. Corporate debt margins declined 11% pa, largely driven by lower assets under management (AUM) in the short duration fund (a 90bp expense ratio). Ashmore guides for a 2.5% pa decline (1bp per year), excluding mix effects. Our estimates are broadly in line with this," said Berenberg.
The analysts also highlighted that cuts to its margin assumptions reduced management fees estimates by 3%, in keeping with a 3% miss to consensus revenues for the second half, leading it to reduce pre-tax profit estimates by 3-4%.
Credit Suisse cut its price target on shares of British Airways and Iberia parent IAG on Friday to 195.0p from 256.0p to reflect the increasing risk of a rights issue.
"We think it is getting increasingly likely IAG looks to raise equity, and while we do not change our forecasts in this note (which are each €0.5bn below Bloomberg consensus EBIT in 2021-2022E), we reflect the risk of shareholder dilution in our target price."
The bank said it is conscious that until the transatlantic market re-opens unfettered, the IAG investment case will remain challenging.
However, it retained its 'outperform' rating on the stock, saying it continues to see it as one of the best ways to play ultimate air travel recovery across the value chain, alongside names such as Ryanair, Wizz Air, Airbus and Aena.
UBS upgraded its stance on shares of Purplebricks on Friday to 'neutral' from 'sell' as it said market share losses are now priced in.
The bank, which cut its price target to 64.0p from 78.0p, noted that Purplebricks shares are down around 40% year-to-date.
"Shares are now trading at 12x our revised FY23E EBITDA, or a 4% FY23E estimated free cash flow yield," it said. "At this valuation, we believe risk/reward is balanced."
UBS said upside exists if Purplebricks can deliver its management targets to gain a 10% market share. However, UBS also said downside exists if the company's market share does not improve in the next 12 months.
The bank noted that Purplebricks will report H1'22 results in December 2021. It expects the company to report a significant year-on-year decline in instructions, driven by a tough comp, weak market share trends, and a lack of new instructions in the market overall.
Analysts at Liberum upgraded insulation and construction products supplier SIG from 'hold' to 'buy' on Friday, stating the firm's recovery was "just getting started".
Liberum, which also hiked its target price on the stock from 55.0p to 65.0p, stated that SIG's share price could double if its new management team delivers on its growth strategy and also highlighted that there was "material margin upside" to be delivered if the firm's recent sales momentum continues.
The analysts also think the market has missed "the step change in momentum" brought about by SIG's boardroom shakeup and strategic partner.
"Our analysis of the sector shows management's targets are achievable. SIG is well placed to go for growth. It has a strong balance sheet, an incentivised strategic partner and has supportive regulatory tailwinds," said Liberum.