Broker tips: AA, Royal Mail, United Utilities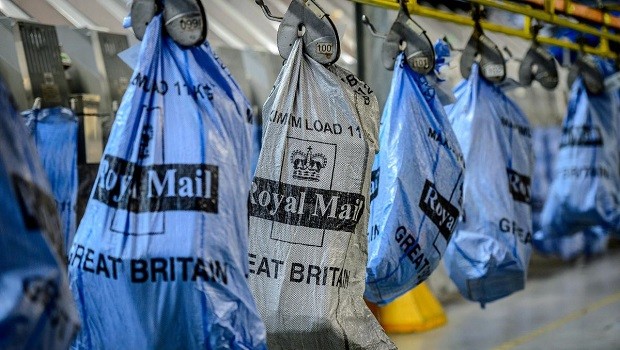 Jefferies upped its rating on AA shares to 'hold' from 'underperform' on Tuesday as it hiked its price target to 35.0p from 5.0p based on the 35.0p a share cash offer from a consortium of TowerBrook Capital Partners and Warburg Pincus.
Still, Jefferies said the deal isn't done and risk-reward at the current share price is poor.
"If the bid fails, equity and debt raise risks are material," it said. The bank forecasts free cash flow of just £50m a year versus £2.6bn of net debt, and said debt costs are rising.
Jefferies said shareholders are likely to accept the offer but if they don't, the shares would fall back towards the undisturbed level of around 20p.
"From there, additional equity 3-4x the resulting market cap (£125m) would be required," it said. "That could then see the banking facilities extended, the B notes resolved but leverage still at 6x net debt to EBITDA," stated the analysts.
"We struggle to believe there is sufficient public market support for what is essentially another IPO."
Liberum has upped its rating on Royal Mail, but warned that execution risks remained "substantial" for the UK postal operator.
The broker, which has also increased its target price, to 320.0p from 165.0p, now has a 'hold' rating on Royal Mail. It previously had a 'sell' rating on the FTSE 250 stock.
Analyst Gerald Khoo said: "The structural challenges in the UK have not been changed by the surge in parcels volumes fuelled by online retail. Combined with the ongoing strength at GLS, this has given Royal Mail more breathing space in which to find, agree and implement solutions to its long-term problems. Execution risks remain substantial, but the outlook is now more balanced."
Analysts at JP Morgan stuck to United Utilities as their 'top pick' in the UK water space.
Eight months into regulator Ofwat's seventh Asset Management Plan (AMP7) for the sector, which lasts until 2025, United Utilities continued to trade at a "deep discount" versus peers and historical valuation multiples - even after reiterating its dividend policy.
For the sector as a whole meanwhile, no further regulatory headwinds were expected for three to four more years and "political headwinds" from nationalisation risk had ceased "and do not show any signs of reappearing".
JPM's target for United Utilities was bumped-up from 1,020.0p to 1.050.0p as the analysts retained their 'overweight' rating on the stock.