Broker tips: 888, Dechra, Kitwave, Moneysupermarket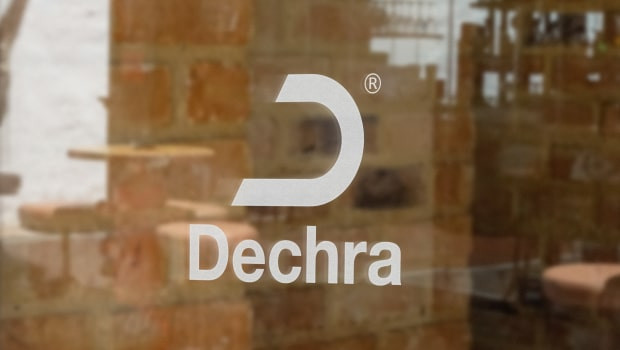 Analysts at Deutsche Bank resumed coverage on gambling giant 888 Holdings at 'buy' on Tuesday, branding it as the "king of the hill".
Deutsche Bank noted that 888 had "finally" secured William Hill, just over a year after it started to prepare for an auction of the UK's leading online gaming business.
The German bank stated that twelve months on, 888 was "in the driving seat" but also highlighted that there were now "key differences to the vehicle".
"The terms have improved, but financial markets have not, resulting in a higher borrowing cost, and a considerably lower share price, down by 60% since the deal was announced," said the analysts, who hit the stock with a 350.0p target price.
DB pointed out that four concerns had overshadowed the deal - first of all being the fact that it has left 888 "highly levered", with a year-end debt/underlying earnings ratio of 4.9x, and 4.0x at the end of 2023, materially the highest in the UK sector.
Secondly, DB noted that the group generates 40% of revenues from UK online gaming and was, therefore, "highly exposed" to the forthcoming Gambling Act review, which could raise leverage further. In addition to this, Deutsche said there were risks to execution, particularly around the migration of customers over to a combined technology platform, and lastly, pointed out that there was also the risk of a slowdown, given the weakening consumer backdrop.
RBC Capital Markets upgraded Dechra Pharmaceuticals on Tuesday to 'outperform' from 'sector perform', citing an attractive entry point.
"We think Dechra is a well-run compound growth story, benefiting from strong market trends, resilience to recession and will remain active in M&A," it said.
The bank cut its price target on the shares to 4,200.0p from 5,300.0p as it updated its valuation given the recent decrease in peer multiples.
However, RBC said Dechra's shares had come down "significantly" relative to that of its other high quality peers, and stated it now thinks current levels provide "an attractive entry point" for what it sees as a defensive business with good organic growth and history of solid execution.
RBC also said Dechra operates in a defensive market and it expects demand to remain high.
"Dechra sells pharmaceutical products that are used to treat serious animal conditions. Therefore, despite the negative macro outlook, we believe its revenue is defensive in periods of consumer downturn.
"Historically Dechra has remained resilient in times of stress, and remained on trend over the 2008/2009 recession, outperforming its peers. We expect demand to remain high, driven by the increase in population of pets, humanisation of pets and change in demographics of pet ownership."
Analysts at Canaccord Genuity raised their target price on wholesale business Kitwave from 225.0p to 345.0p on Tuesday, stating a "strong" first half and a solid start to H2 had driven further upgrades to the stock.
Canaccord said Kitwave had delivered "a strong H1 trading performance", with interim results showing "meaningful growth" in both revenues and adjusted underlying earnings, up 52% and 190%, respectively.
The Canadian bank noted that each of the group's three core trading divisions had seen trading levels return to pre-pandemic levels or higher and said the group was carrying "positive momentum" into the second half, with "strong trading" seen across May and June despite ongoing inflationary cost pressures.
"The strong first half outcome, coupled with the positive trading seen across H2 to date, prompts a further significant upgrade to forecasts, the fourth since the IPO last year," said the analysts, who also stood by their 'buy' rating on the stock..
"Our FY22E adjusted EBITDA forecast increases by 21% to £29.4m, with an 18% increase in outer years. FY22E and FY23E forecasts now stand 40% ahead of our original base IPO assumptions, a very strong achievement given the challenging macro backdrop. Adjusted pre-tax profits and adjusted earnings per share upgrades are 39% in FY22E and 30-31% in outer years as finance charges remain largely unchanged."
Liberum upgraded Moneysupermarket on Tuesday as it took a look at online platforms.
The broker lifted Moneysupermarket to 'buy' from 'hold' "from a valuation perspective and given increased M&A risk.
More broadly, Liberum said its online platforms coverage has de-rated by 32% year-to-date due to the market rotation away from growth. Following this de-rating, the broker's coverage is trading on a 38% discount to its historic average multiples.
"We think this is an attractive opportunity to get exposure to these companies," it said. "Additionally, we believe that the chances of opportunistic M&A have increased, and we flag Moneysupermarket as the most likely target."